Embroidery Contest 2009
Entry # 9
This contestant writes:
"This is a lap quilt I made for a Golden Retriever Rescue group I volunteer for. They do an annual Golden Vintage: wine, dinner, and auction event and I just had to lend some of my handy work to help out this wonderful cause.
I got the pattern from a block of the month kit that was advertised at a local fabric store. I loved the lay out of the block so I just enlarged it to become one big block for the main design of the quilt. I then added the two borders so that it was the right size.
I embroidered four of the photo stitch Golden Retrievers that you have in your collection on the solid square blocks and also the larger center block.
I have used these dog designs many times and they are the best, they are so real, and they embroider perfectly. I had a lot of fun using photos of my past foster dogs and also my current foster dog to get the thread coloring correct for each design so that they were as unique as every Golden is in its coloring.
I use a Husqvarna Viking Designer I in all my embroidering and sewing."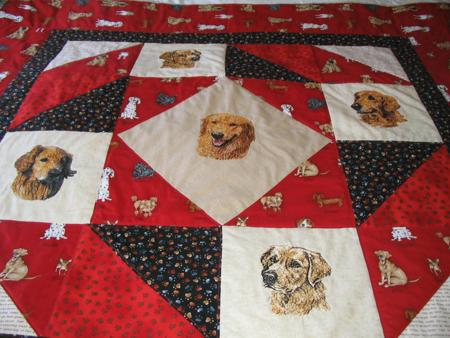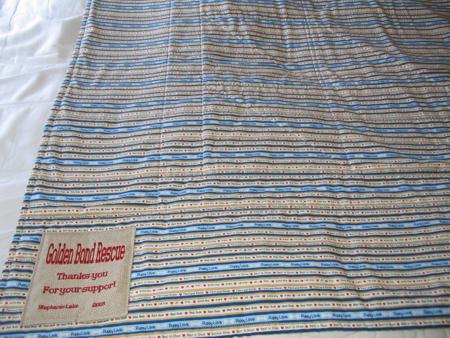 Back to the Contest Entries page