Embroidery Contest 2010
Entry # 13
This entrant wrote:
"After stitching out the design of the German Shorthaired Pointer, I couldn't resist the fact that the back stitched out as good as the front. I had to show both sides of the embroidery in a frame.
I have double glass. The back frame I made and painted from wood to match the front, the mat is sewn material and the stand I modified from my stained glass hobby. I really enjoyed doing this project."
For the project the participant used the disappearing stabilizer 'Wet N Gone'. She works on a Brother Innovis 4000D.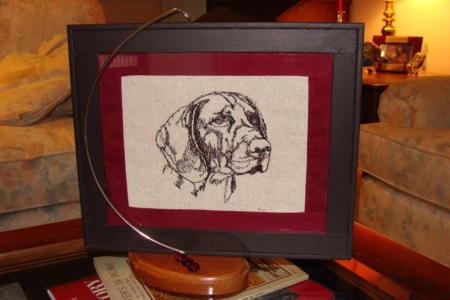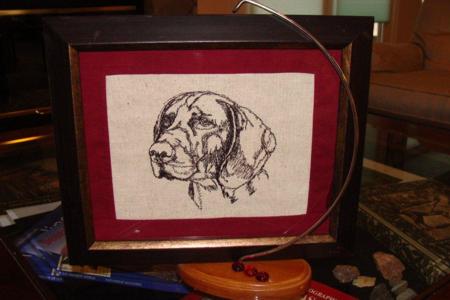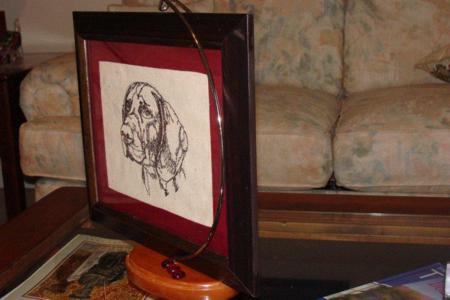 Back to the Contest Entries page