Embroidery Contest 2010
Entry # 21
This entry is actually a work in progess. It is currently a tabletopper, but will eventually be enlarged to the size of a bedspread. The contestant writes:
"Years ago, my mother crocheted by hand a bed spread for her full-size bed. Since then, she lost the pattern, and no matter where she looked, she couldn't find it.
While browsing this site, I stumbled upon FSL Crochet Windmill Doily II and it looked exactly like it!
I bought some 70-weight cotton thread and lots of WSS and got going. I stitch 3 at a time in my 5x7 hoop on my Pfaff 2170. It is taking some time, but it is coming along. Right now, she is using it on a small table.
This design made both our days when I found it! We have really been enjoying it!"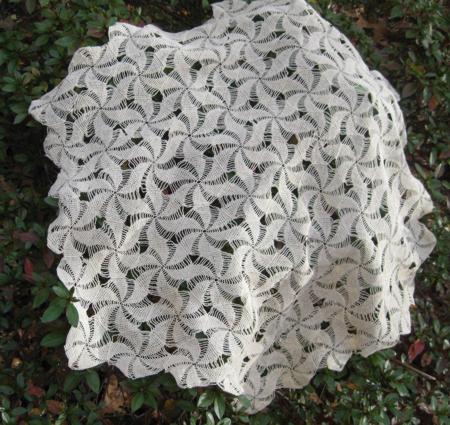 Click to enlarge