Embroidery Contest 2010
Entry # 22
This participant writes about her entry:
"Here are the photos for my entry in the contest. I used the Gibson girl collection on a jacket that I made from a sweatshirt. I put red crystals on the ladies and clear crystals over the rest of the jacket. There are a total of 20 Gibson girls on the jacket. The one at the top, Red Hat, was in black and red but I did the hat in black since my theme was red and black. I embroidered all the ladies on red material and used patches of red/black material on the jacket.
I attended a class for this sweatshirt jacket at Chattanooga Sewing, Chattanooga, Tennessee. We used the pattern "Quilted Fleece Jacket" from Just Jennifer."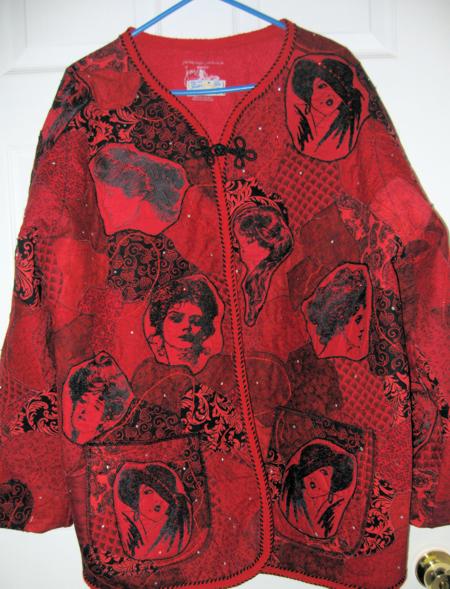 Click to enlarge