Embroidery Contest 2010
Entry # 28
This contestant sent in pictures of a Hapi Jacket she made. She writes:
"I use a Janome 10000 in JEF format, and I was able to put both halves of the design together using a Giga hoop.
The fabric is a batik print lined with a soft green forming the second inner collar. It is all machine washable, There are little metallic gold dots over the batik design which the Owl embroidery picks up and enhances. It dresses up any pair of pants that you wear it with and is the perfect light cover-up for a California evening."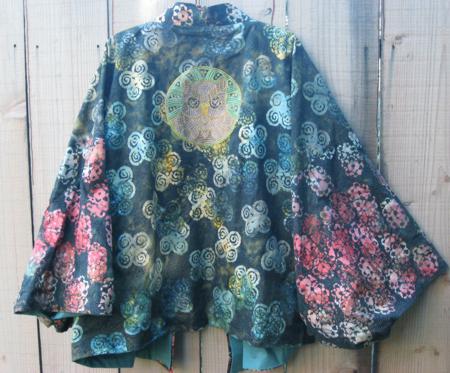 Click to enlarge