Equinox Sale!
30% Off all our designs!
Shop Now
Embroidery Contest 2010
Entry # 37
"I made this Christmas tablecloth with the FSL Battenberg Poinsettia Applique design using my Viking Designer 1. Coats and Clark quilting thread was used in a 14 needle on top and Sulky embroidery thread in the bobbin. I made 50 poinsettias around the edge. I just love it!"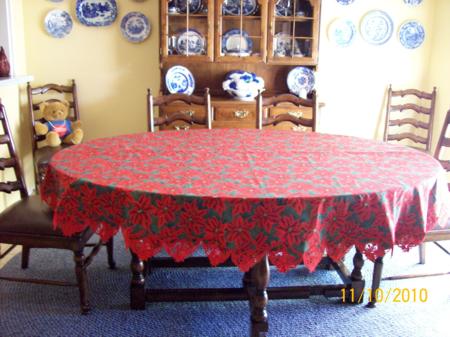 Click to enlarge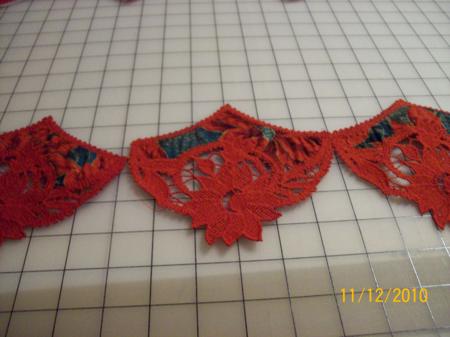 The contastant embroidered the design 50 times!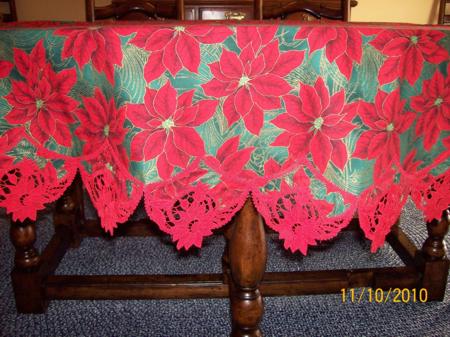 Click to enlarge