Embroidery Contest 2010
Entry # 5
"I was very excited to see how my lace swans came out. The completion of all the trimmings etc took me until 2am the following morning. Have always understood the cost involved with Lace, now I really appreciate the time that actually goes into making things "pretty". I made these together with an embroidery design as a Wedding Gift. Instead of the rings, I decided to use the bell & embellished the wings with pearls & it really came out stunning."
The embroidery design used is Swan Lace Ring Bearers.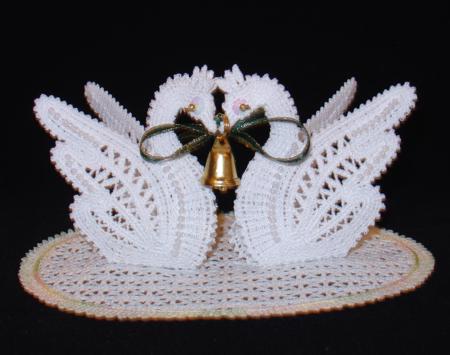 Click to enlarge
The contestant sent in another version of the lace swans.