Mother's Day Sale!
35% off EVERYTHING!
Shop Now!
Embroidery Contest 2010
Entry # 7
"I expanded on the FSL Flowers and Bows Corner Set from the square design presented to a 22" x 40" table runner. I used the tails of the bows to make the scallops along the sides and added a portion of the design for the center motif. The lace was embroidered on 2 layers of Vilene and assembled first and then zig-zagged onto the base fabric."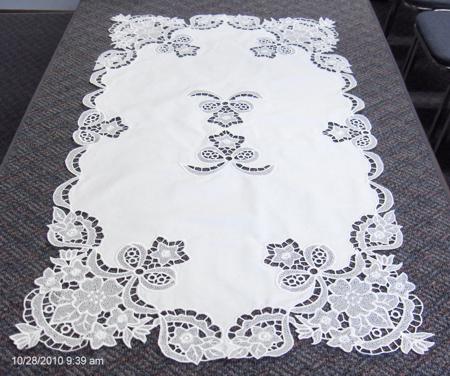 Click to enlarge
The scallops along the sides and the center motif the contestant made out of the designs of the set.