Embroidery Contest 2011
Entry # 18
"These are 2 photos of my project using your Summer Fashion designs.
On the first is the front of my bag and then on the second photo is the back of my bag.
The inside is lined with black and white striped fabric and attached to the front of the bag is a large white flower which has black spots on it.
This is my first bag of 10 I have been asked to make."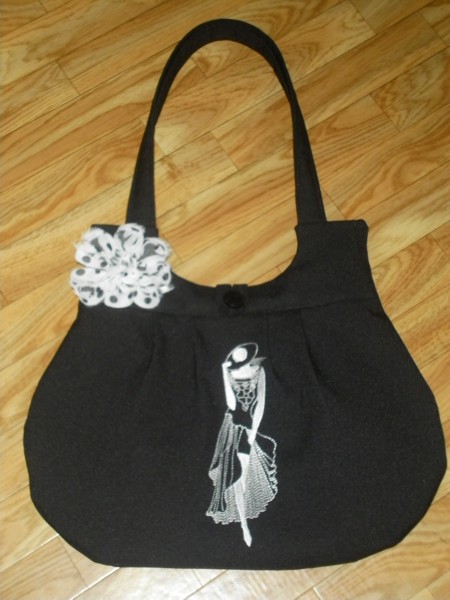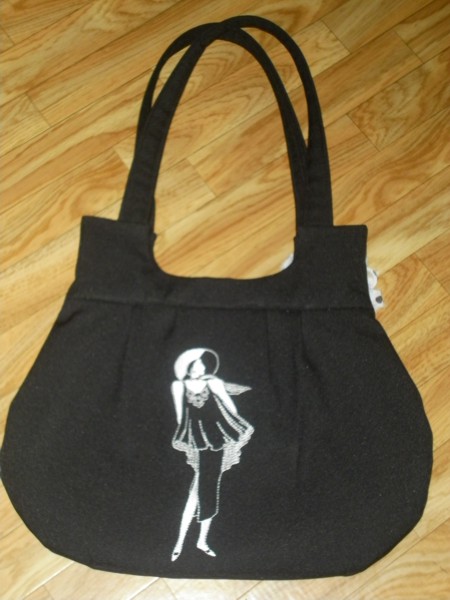 Back to the Contest Entries page