Embroidery Contest 2011
Entry # 20
"Here is my entry for the Best Project Contest 2011.
This is a Christmas Tree Skirt. Each panel uses a different Nativity Redwork embroidery from the Advanced Embroidery website to tell the Christmas story.
It was sewn on a Husqvarna Viking Designer I, using Sulky thread and matching bias tape."
The designs are from the Nativity Redwork Set III, Nativity Redwork Set II, and Nativity Redwork Set IV.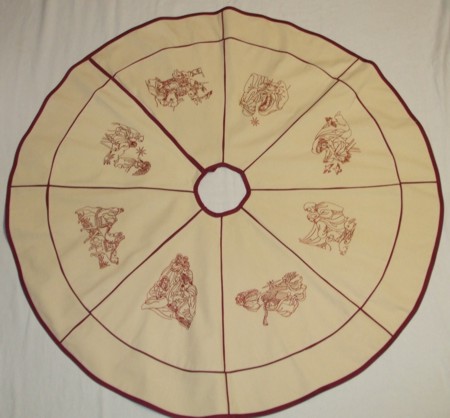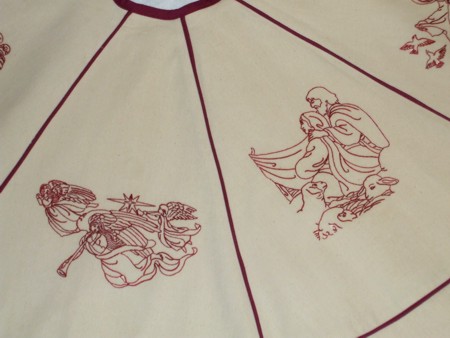 Back to the Contest Entries page