Embroidery Contest 2011
Entry # 43
"We are building a house near the beach and I wanted a nautical theme for the bedroom. I chose the Nautical Lace designs, embroidering the coral on the duvet and shams. I embroidered the shell and starfish on small pillows (the border is a decorative stitch on my machine). The duvet and shams are king-size, although they are waiting on a
double bed until the house is finished.
I use a Brother Innovis 1250 machine."
The designs used are from the Nautical Lace Set and Nautical Lace Set II.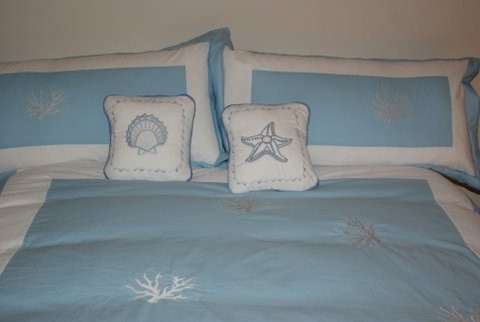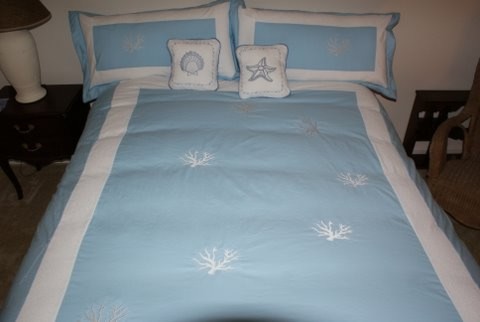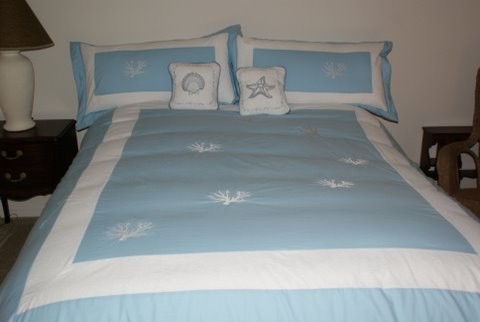 Back to the Contest Entries page