Embroidery Contest 2012
Entry # 10
"This pillow uses several embroidery designs in various techniques. The central medallion is The Madonna and Child by William Bouguereau in photo stitch.
The FSL Battenberg Grape Lace frames the medallion .
I also embroidered four clusters of flowers in the corners on the open spaces and added some crystals.
I absolutely love Advanced Embroidery designs, they stitch wonderfully.
I am so excited to give this pillow as a gift for Christmas to one of my daughters-in-law."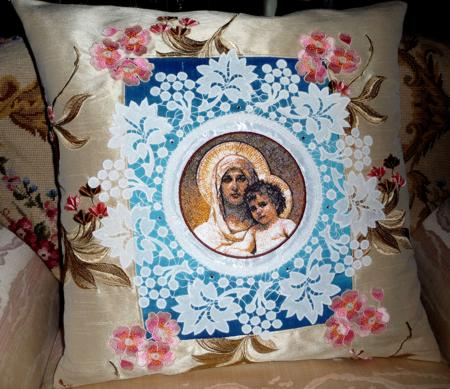 Click to enlarge