Embroidery Contest 2012
Entry # 22
"I'd like to present my work "Celtic Fantasy" to the contest.
The candle holders are decorated with embroidered designs from the FSL Celtic Necklace and Earring Set. I embroidered the parts, and then glued them on a wooden candlesticks.
For the doily I used Celtic Knot Cutwork Lace Motif. I combined 4 parts into one and embroidered them on natural linen. I got a doily measuring 28x28cm (10 1/2" x 10 12").
This set is for my bedroom, decorated in a Celtic style."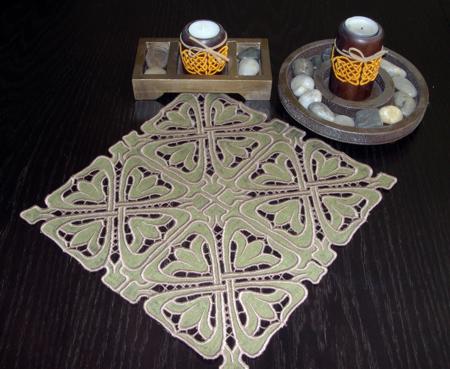 Click to enlarge