Embroidery Contest 2012
Entry # 32
"I embroidered Cutwork Oval Geranium Lace on this blouse with Baby Lock 10 needle Enterprise. I used glow in the dark thread. It really lights up in the dark!!! I'm not a photographer and don't know how to take a good quality glow in the dark thread picture in the dark, but I did take one. It really looks like I night light; the picture doesn't show how great it looks in person. I also used a semi sheer light blue irridescent fabric on inside of blouse, after I cut out the cutwork area.
The glow in the dark is a little thicker than the regular 40wt poly thread, but
It sewed out flawlessly."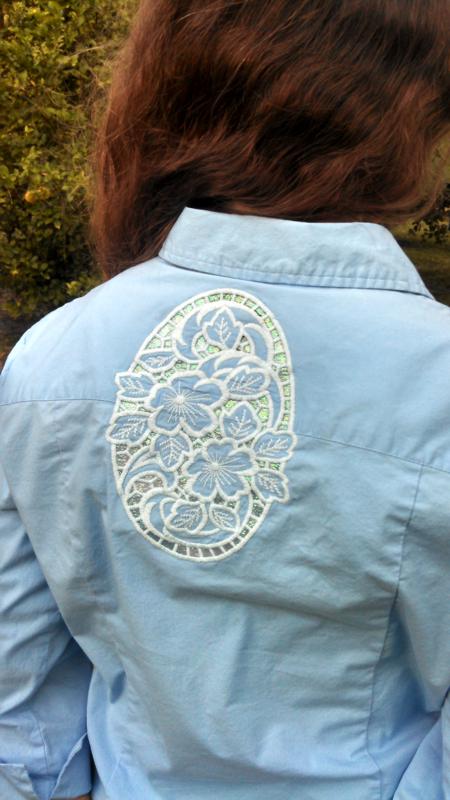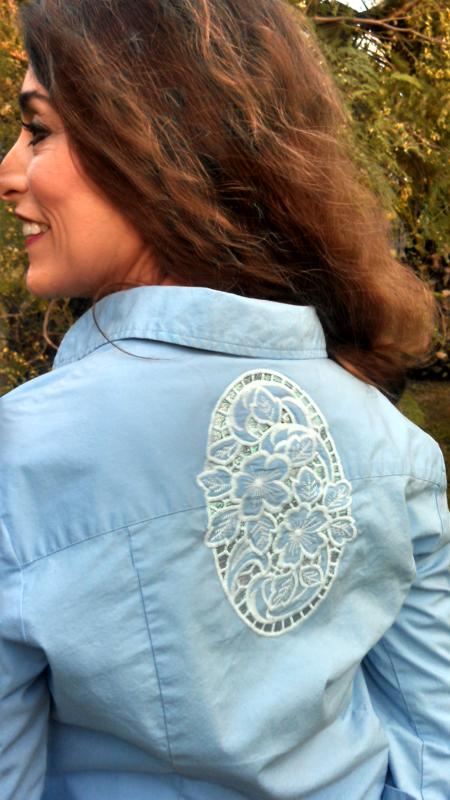 Glow in the dark ( it's really bright in person, almost like a night light)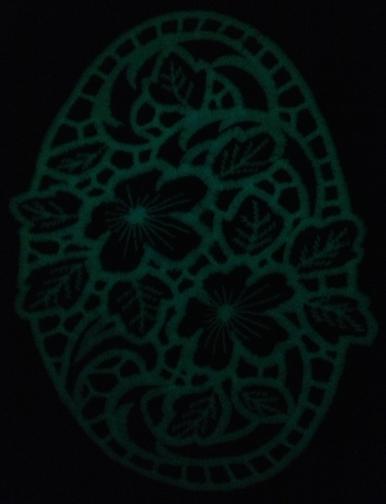 This picture shows a close up of the pretty iridescent fabric I used inside blouse to highlight the cutwork part of the design.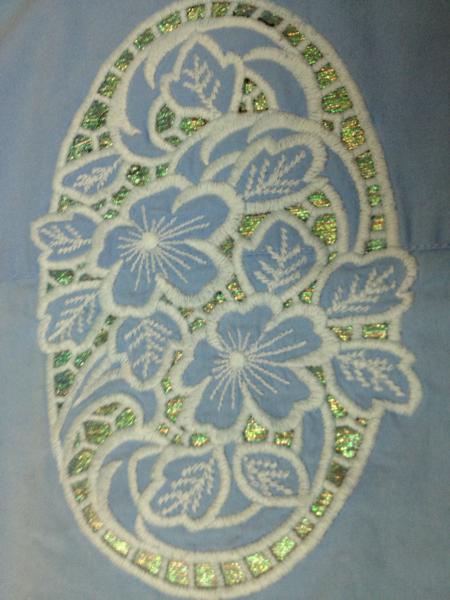 Back to the Contest Entries page