Embroidery Contest 2012
Entry # 4
"My Project - Christmas Stockings for my daughter and her family, my three grandchildren. I used red felt for the stockings.
The patterns used were from the Nativity Redwork sets I, III, and IV. Each pattern took an average of 40 mins. to stitch out.
I wanted the stockings to be illustrating the true meaning of Christmas.
My embroidery machine is a Brother Innovis 4000D."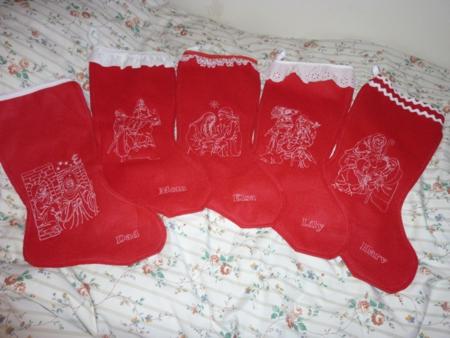 Click to enlarge