Embroidery Contest 2012
Entry # 6
" My niece just got married this weekend and I made her wedding dress and complemented the dress with wedding gloves from your web site. They were easy to make and look so lovely, I have also made a pair for my future grand daughter in law. Every one thought the gloves were very special.
I have a brother duetta 4500d."
The design is FSL Battenberg Bridal Fingerless Lace Gloves.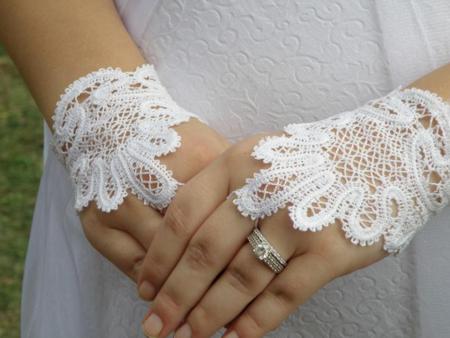 Click to enlarge