Embroidery Contest 2013
Entry # 14
" Here is my entry for the Best Project Contest. This is a travel jewelry roll keeper. I make large and small ones. I call this one "Windows Rain". It is the large size 11" by 19". It has zippered compartments for earrings, pendants, rings. The clips are for chains so they do not tangle. The largest compartment will accommodate bangle bracelets.
My machine is the Husqvarna Diamond. "

The embroidery design used to decorate the outside of the case is Art Nouveau Cutwork Insert.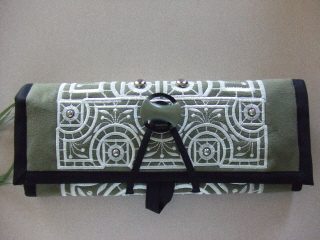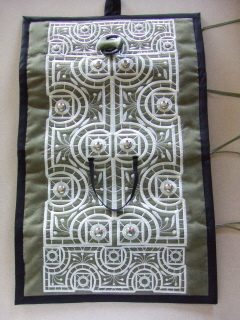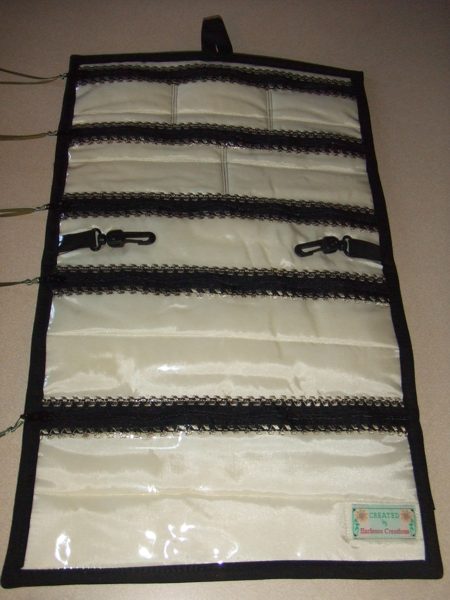 Back to the Contest Entries page