Embroidery Contest 2013
Entry # 17
" I used the Geisha designs from Advanced Embroidery to compliment the Geisha Watercolor I inherited from my mom. I was very excited when I located them. These are on the wall in my piano room. I used a Viking Designer Diamond."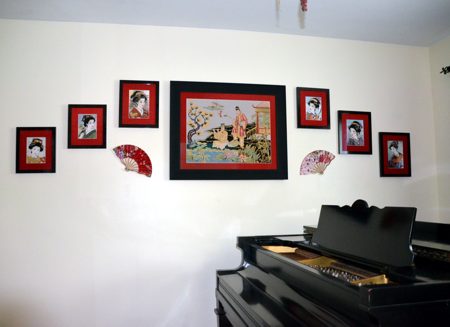 Click to enlarge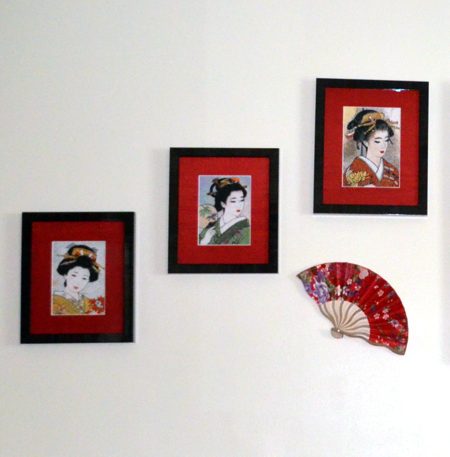 Geisha Series:
Maple Leaves
,
Golden Chrysanthemum
,
Bamboo Fan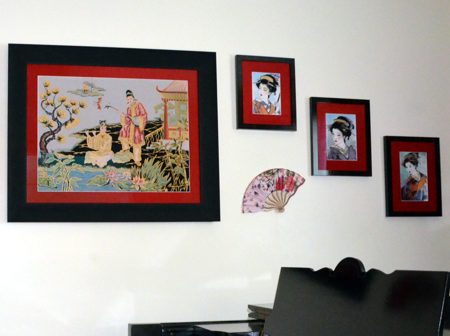 Geisha Series: Sakura Blossom, Blue Parasol, Peach Blossom.
Back to the Contest Entries page