Embroidery Contest 2013
Entry # 18
"The image of the dog was stitched on faux suede, then cut along the border and sewed onto heavy stock cold press watercolor paper. The water color paper was first embellished with an embroidered design before the image of the dog was sewn onto it. It was stitched using a Husqvarna Viking Designer Diamond.

I made this for my brother and his wife when their German Shepard Dog, Fargo, died. The design looked exactly like their dog. The final artwork was removed from the frame for the purpose of getting a good photographic image."
Design German Shepherd III.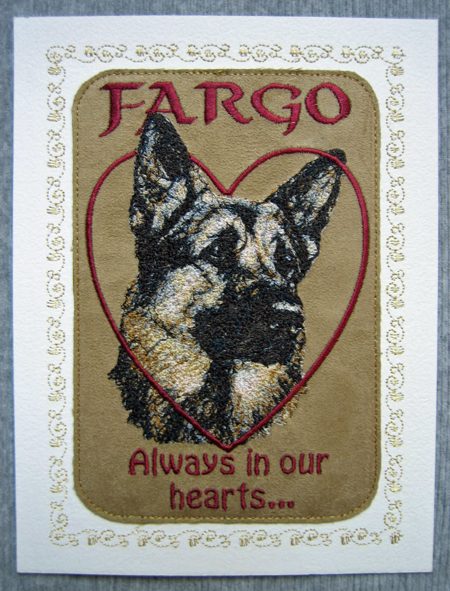 Click to enlarge
Back to the Contest Entries page