Embroidery Contest 2013
Entry # 31
"This was my first attempt at combining machine embroidery, applique, quilting and felting with my new embellisher machine. The quilting was done with invisible (clear) thread. Embellishments included batik applique fabric, wool roving, tulle, ribbons, beads, an antique button, lace, metallic embroidery thread and charms. The piece is done on a batik background fabric that was distressed and quilted to make the figure stand out. Hand beading and embroidery were added later. Felted leaves and flowers were stitched down by machine. The Lady Autumn machine embroidery design was stitched by machine. The project was inspired by the wonderful quilts shown on your website using this design.
Embroidery Machine Used: Babylock Ellisimo Gold
Felting Machined Used: Babylock Embellisher"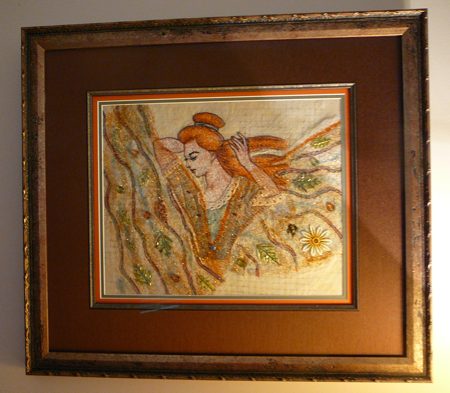 Click to enlarge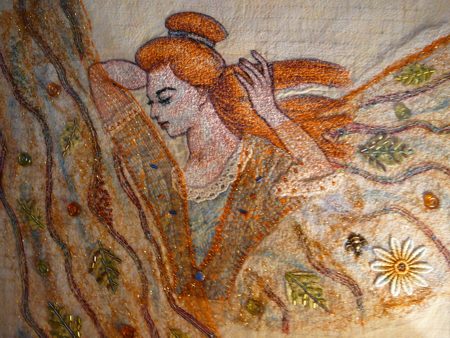 Click to enlarge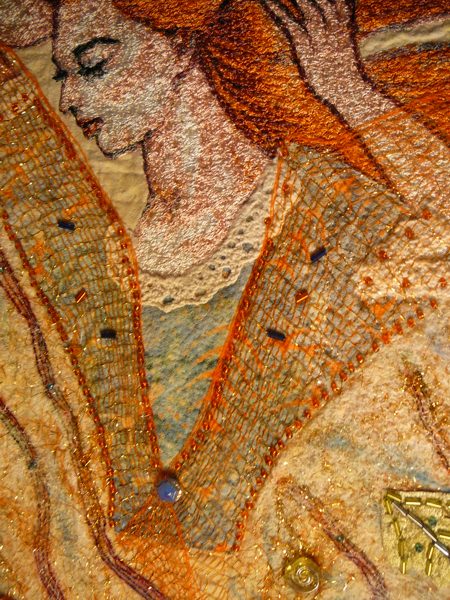 Click to enlarge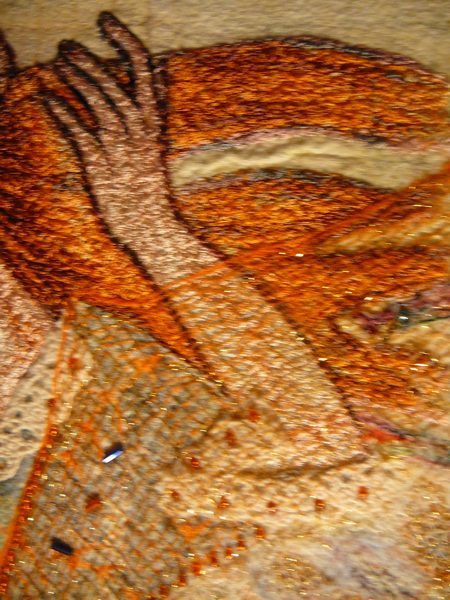 Back to the Contest Entries page