President's Day FLASH Sale!
45% off Everything! Sales ends soon!
Shop Now!
Embroidery Contest 2013
Entry # 9

"I made this Kitchen Set as a birthday gift for my friend Beth. Beth owns a Maine Coon called Izzy whom she adores!)
The set comprises an apron, a pot holder, a Mug mat and a basket liner. It was made on a Janome 300E and used design Maine Coon."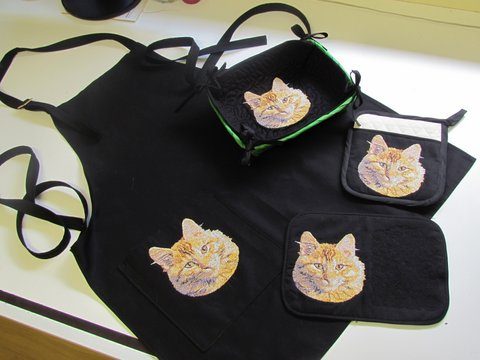 Back to the Contest Entries page