Embroidery Contest 2014
Entry # 18
"Japanese Taupe Comes of Age" Quilt
This is a 56 inch square quilt made on Bernina 830. "I wanted a piece that would combine the traditional feel of Japanese Taupe with some modern techniques like machine embroidery and machine applique.
I used only Dawaibo Serenity taupes for the construction. The button embellishments also lend a bit of modern whimsy. The top is complete but will not be quilted till the first of the year as I am a novice in the quilting part and not skilled enough yet to tackle it. I have a couple of classes scheduled to boost my confidence.
I used 5 different Geisha designs for the center focal and the corners. I designed the 18 inch squares so as to have ample room to do the embroideries and appliques. Each square has 2 dark and 2 light colors which give a lot of movement as you rotate around the quilt. I was very pleased with the outcome and look forward to more projects with the many wonderful Japanese designs you offer."

Embroidery designs used are Geisha with Flower Applique, Geisha with Parasol Applique, Geisha with Letter, Geisha with Book, and Geisha with Fan.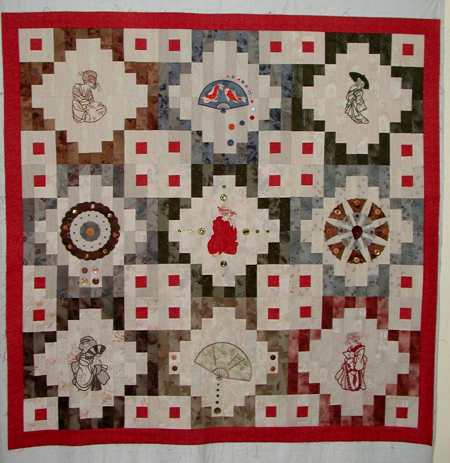 Click to enlarge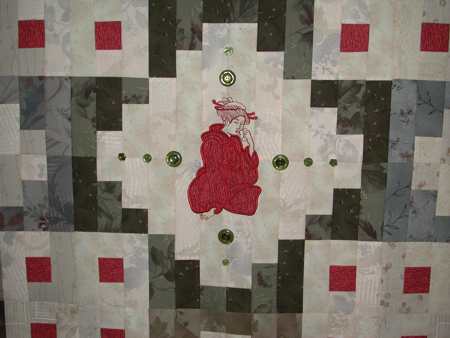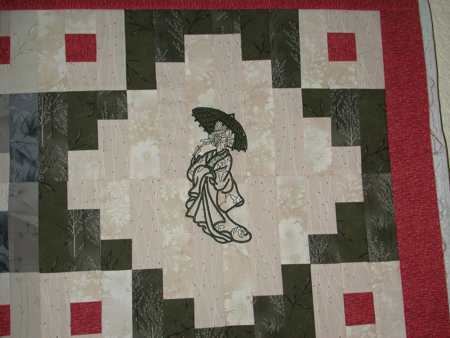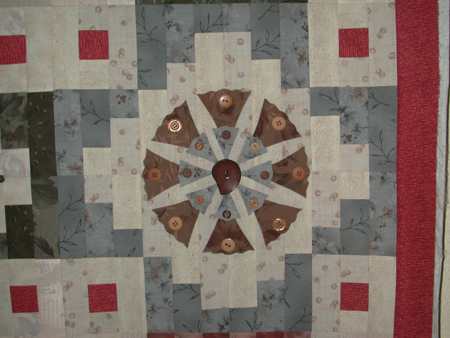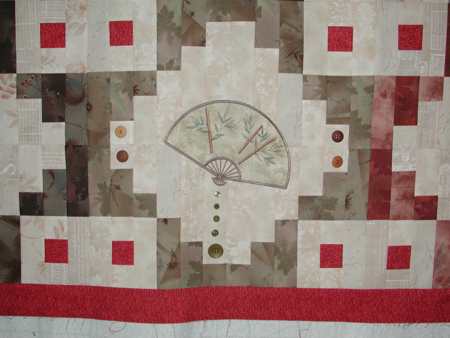 Back to the Contest Entries page