Embroidery Contest 2014
Entry # 22
"I'm am avid fan of your website and I came across the project called Roses for Mom Table Runner. I thought I'd give it a try but alter it slightly. I'm pleased with my results and thought you may like to see it too. It's the same pieced runner but done in tones of ivory and cream.
The design uses just two of your designs that I love.
Thanks for posting the project to encourage we beginners to try new things."

The designs used are Pink Heart Rose and Scarlet Rose Set.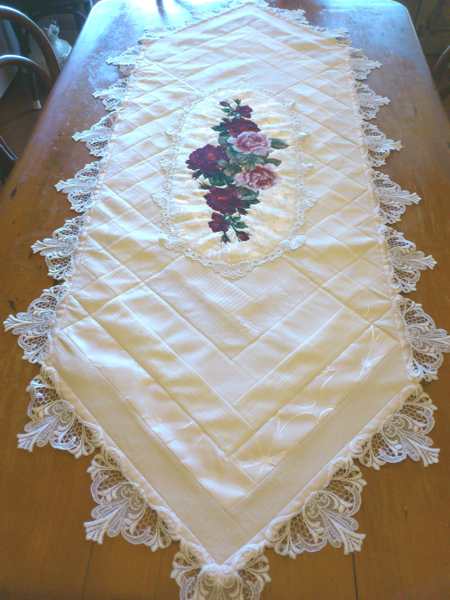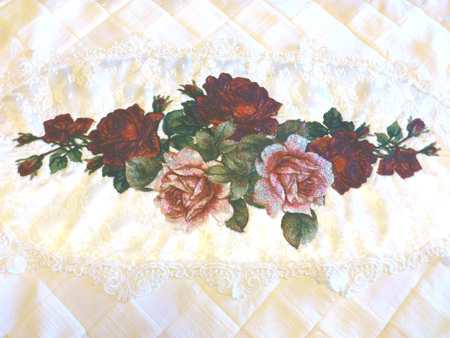 Click to enlarge
Back to the Contest Entries page