Embroidery Contest 2014
Entry # 9
"This project is a Decorative Pin Cushion made using the FSL Battenberg Flower Lace Hair Clip design.
I have made several of these Pin Cushions and have received many great compliments. I used my Husquvarna Viking Designer Diamond to
made this piece. I love your many designs and have made many items from them. I enjoy coming up with new and unusual way to use the designs."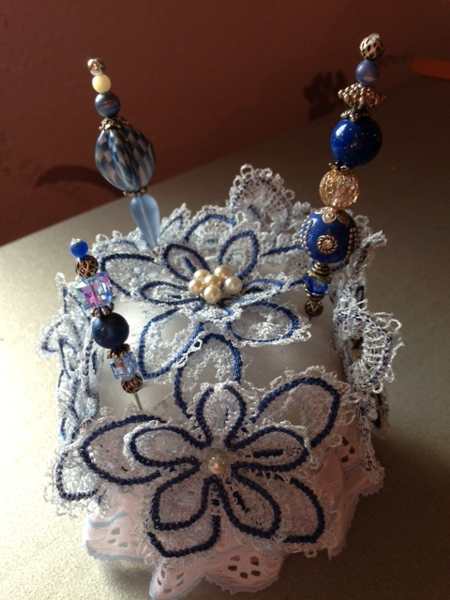 Back to the Contest Entries page