Embroidery Contest 2016
Entry # 4
"This quilt was inspired by my " Posters of Mucha", c1975 book. I love Alphonse Mucha's art work & Art Nouveux in general. When you began to offer his designs I knew I must make a quilt. "Mucha Ladies" was a joy to stitch on my Brother Innovis 4000D and my Brother Dream Machine from Jim's Vacuum & Sewing Center in Panama City, Florida. I selected 5 different fabrics with a little gilt in the prints and an art nouveau vibe. Because the embroidery photostitch designs are so elaborately beautiful and balanced by the simple, lovely framed redwork designs, I chose an uncomplicated layout. I included Seasons by Alphonse Mucha Redwork Quilt Blocks, Lady with Flowers Redwork Quilt Blocks by Mucha, Walk by Alphonse Mucha, Fruit by Alphonse Mucha, Flower by Alphonse Mucha, Ivy by Alphonse Mucha, Laurel by Alphonse Mucha, Reverie by Alphonse Mucha, The Cowslip by Alphonse Mucha, La Plume by Alphonse Mucha, La Blonde by Alphonse Mucha and Bird Art Nouveau Decorating Set.
My intent was to capture the golden, glowing aura of his work. The quilt is quite large, measuring 90" by 100", has 30 blocks plus sashing and a border. "Mucha Ladies" was quilted by Wanda Armstrong using her Pfaff Grand Quilter 18.8 longarm quilting machine. Photography was by Regena Carnley.
Now, who wants to sleep with the lovely Mucha Ladies?"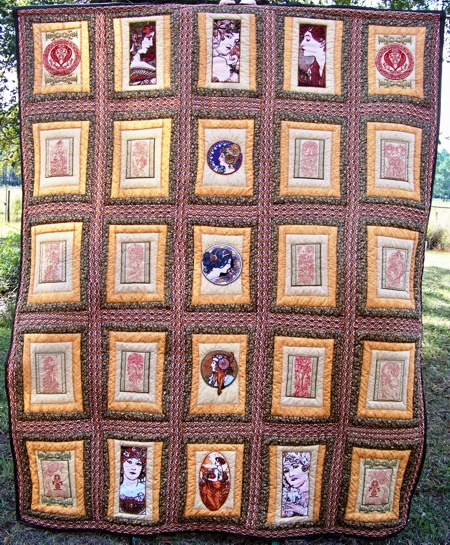 Click to enlarge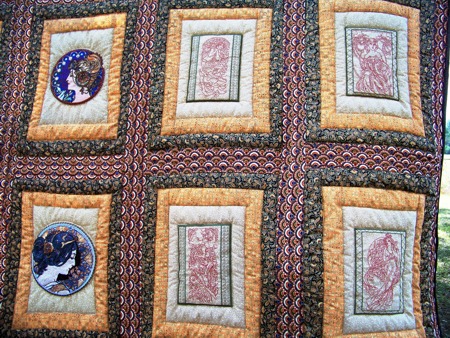 Click to enlarge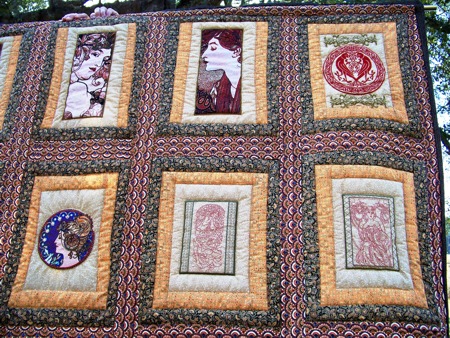 Click to enlarge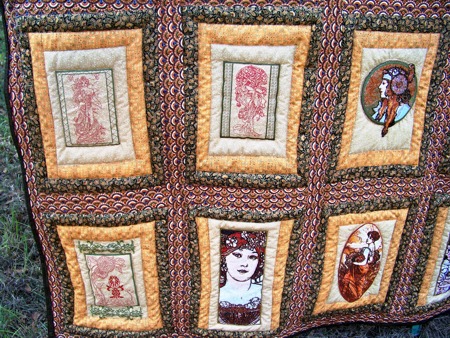 Click to enlarge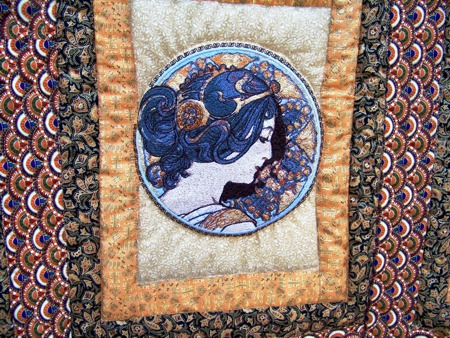 Click to enlarge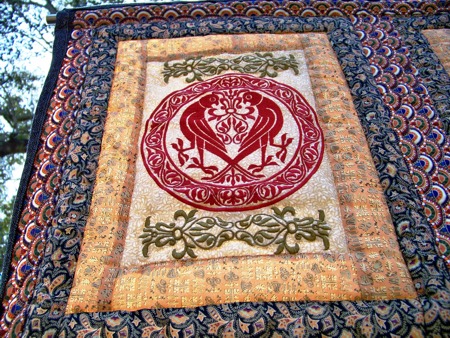 Click to enlarge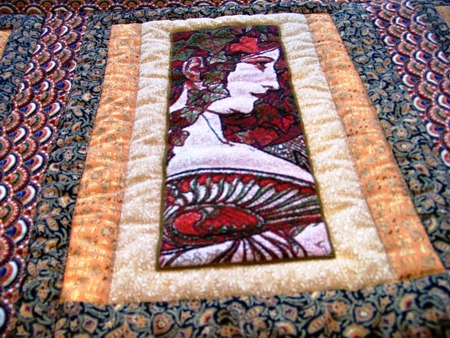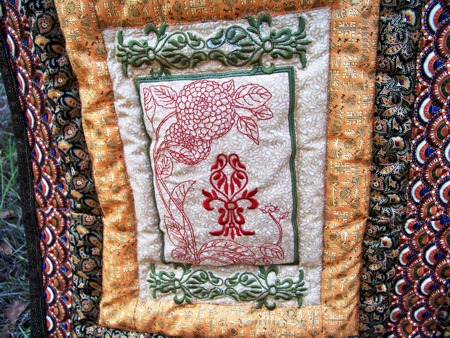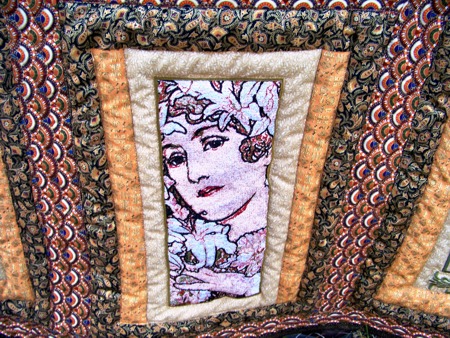 Back to the Contest Entries page