Customer Appreciation FLASH SALE!
40% off ALL Designs! Ends Friday!
Shop Now!
Embroidery Contest 2016
Entry # 7
"The little quilt I made for an EQA Challenge with the theme: Music with a touch of red. My country was drawn to add a red dot. I gave the dancing couple color with paint and added Swarovski crystals as buttons and an ear ring. Further small beads as a necklace. For the floor I quilted a grid and appliqued tiles."
Husqvarna Viking Diamond deLuxe."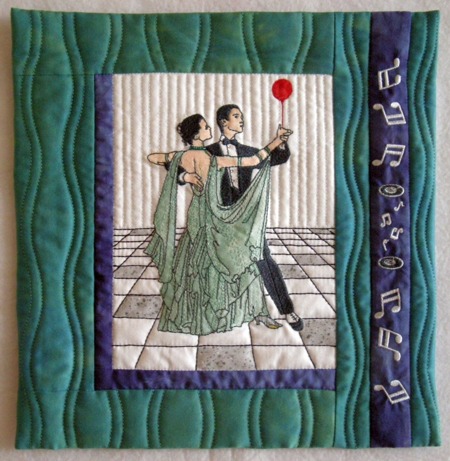 Back to the Contest Entries page