FSL Crochet Kitchen Set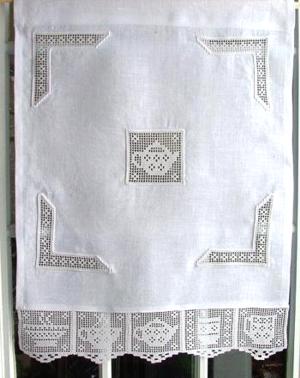 Set of 16 Freestanding Lace Machine Embroidery Designs
Size: 100mm x 112mm (4" x 4.48")
Stitches: 12105
Colors: 1
Size: 100mm x 95mm (4" x 3.8")
Stitches: 11021
Colors: 1
Size: 102mm x 98mm (4.08" x 3.92")
Stitches: 13171
Colors: 2
Size: 100mm x 112mm (4" x 4.48")
Stitches: 11882
Colors: 1
Size: 100mm x 95mm (4" x 3.8")
Stitches: 10805
Colors: 11
Size: 102mm x 98mm (4.08" x 3.92")
Stitches: 12956
Colors: 2
Size: 100mm x 112mm (4" x 4.48")
Stitches: 12089
Colors: 1
Size: 100mm x 95mm (4" x 3.8")
Stitches: 11010
Colors: 1
Size: 102mm x 98mm (4.08" x 3.92")
Stitches: 13160
Colors: 2
Size: 100mm x 112mm (4" x 4.48")
Stitches: 12167
Colors: 1
Size: 100mm x 95mm (4" x 3.8")
Stitches: 11088
Colors: 1
Size: 102mm x 98mm (4.08" x 3.92")
Stitches: 13238
Colors: 2
Size: 100mm x 112mm (4" x 4.48")
Stitches: 12179
Colors: 1
Size: 100mm x 95mm (4" x 3.8")
Stitches: 11095
Colors: 1
Size: 102mm x 98mm (4.08" x 3.92")
Stitches: 13245
Colors: 2
Size: 129mm x 130mm (5.16" x 5.2")
Stitches: 11500
Colors: 2
This set of machine embroidery designs is part of our Freestanding Crochet Lace collection. It uses the Freestanding Crochet Lace technique. The designs will fit the Large hoop (5" x 7").
$19.99
Embroidery Projects & Ideas
The set gives a lot of creative opportunities - you can use it to make kitchen curtains, towels, doilies, place mats, shelf trimmings, etc. On this page we show how we made a kitchen curtain and embellished a T-shirt.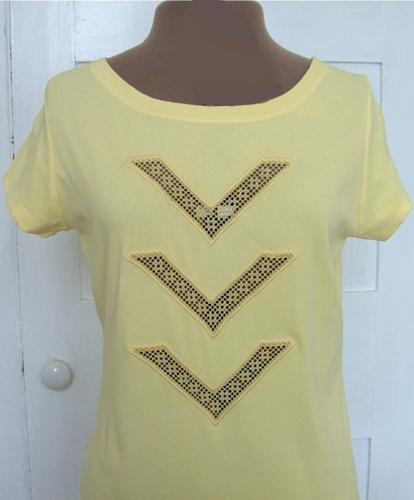 If you liked this design, you might also like:
Browse Similar Designs by Category: