Leonardo da Vinci Quilt Block Set
(Now 35% Off!)
Set of 13 Machine Embroidery Designs
Size: 129mm x 179mm (5.16" x 7.16")
Stitches: 19028
Colors: 3
Size: 129mm x 179mm (5.16" x 7.16")
Stitches: 20858
Colors: 3
Size: 129mm x 179mm (5.16" x 7.16")
Stitches: 21181
Colors: 3
Size: 129mm x 179mm (5.16" x 7.16")
Stitches: 24170
Colors: 3
Size: 129mm x 179mm (5.16" x 7.16")
Stitches: 16401
Colors: 3
Size: 129mm x 179mm (5.16" x 7.16")
Stitches: 23924
Colors: 3
Size: 129mm x 179mm (5.16" x 7.16")
Stitches: 19725
Colors: 3
Size: 129mm x 179mm (5.16" x 7.16")
Stitches: 23523
Colors: 3
Size: 129mm x 179mm (5.16" x 7.16")
Stitches: 22381
Colors: 3
Size: 129mm x 179mm (5.16" x 7.16")
Stitches: 21019
Colors: 3
Size: 129mm x 179mm (5.16" x 7.16")
Stitches: 15662
Colors: 3
Size: 129mm x 179mm (5.16" x 7.16")
Stitches: 18234
Colors: 3
Size: 129mm x 179mm (5.16" x 7.16")
Stitches: 8943
Colors: 2
This set of machine embroidery designs is part of our Quilting collection. It uses the Quilting technique. The designs will fit the Large hoop (5" x 7").
Old Price: $19.99
New Price: $12.99
Embroidery Projects & Ideas
These are close-ups of some of the blocks.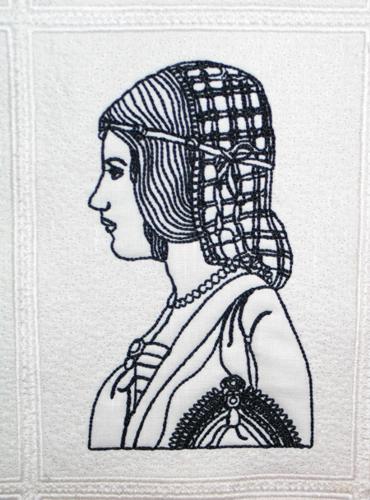 These blocks can be used for making a quilt. The blocks can be embroidered on a whole cloth with batting...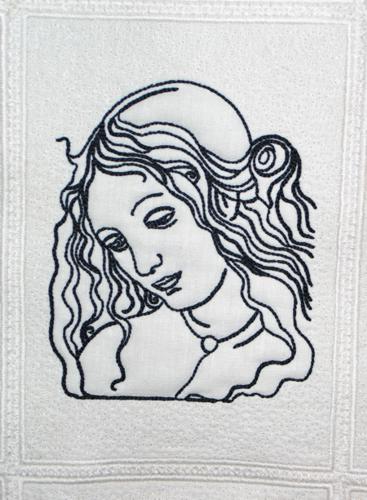 or they can be embroidered on separate "sandwiches" and then stitched together in a wall quilt.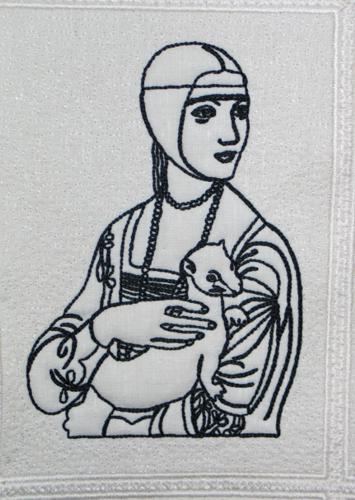 If you liked this design, you might also like: