Quilted Wall Hanging with Angel Designs
Here is an idea on how you can use the new Birthday Angel designs to make this handsome gift to a new baby and its happy parents.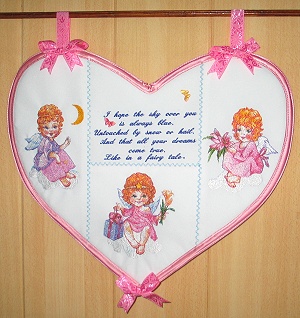 We embroidered the angels and the verse on scraps of white fabric. Then connected them and quilted with two layers of white felt.
Then we cut out the working piece in the shape of a heart and finished the raw edges with a bias tape. Our bias tape is pink, but you can choose any color you like -- for example sky blue for a boy.
Here are some more photos of the embroidery and the verse, which is decorated with small applique butterflies.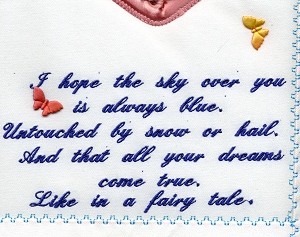 You can download the files with the verse here:
Here are some close-ups of the designs used: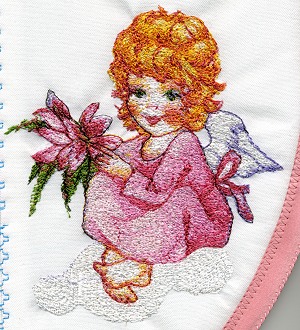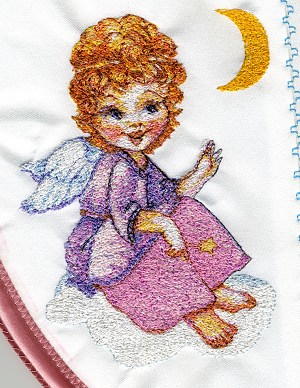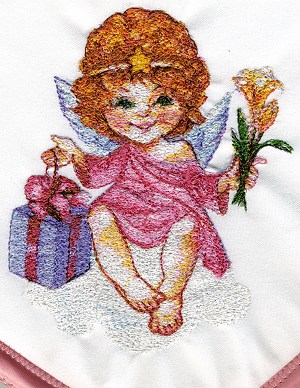 We hope you like our idea and we would be very glad if you share your own ideas with us and our other customers.
Mailing List

Special Offers
Announcement
Featured Project
Tutorials
Most Popular Designs