Free Standing Lace Doilies with Fabric
These are the instructions on how to make Freestand Lace Doilies with fabric.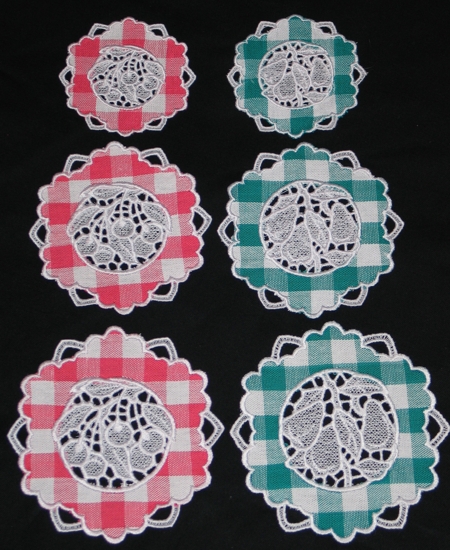 For the doily, you'll need a piece of fabric large enough to fit in your hoop, and Vilene-type water soluble stabilizer and embroidery polyester threads.
Vilene D0102 is a non woven dissolvable stabilizer which is imported into the US, is sold in large rolls and is sometimes repackaged under different brand names.
Some of these brand names are Fabri-Solvy by Sulky, Avalon Plus by Madeira, Wash-Away, and Aqua Magic.
Film-like water soluble stabilizers, such as Solvy by Sulky, Avalon by Madeira, Badge Master, are not suitable for this project.
The drawbacks of Vilene are that it leaves lint, so clean the bobbin case with a soft brush after every project. Also, dissolve it only in luke-warm water; in hot water, the chemicals in the mesh can cause the color of the thread to fade.
Step One: Hoop two layers of Vilene-type water soluble stabilizer. Place a piece of fabric over the stabilizer. If you wish, you can attach the fabric to the stabilizer with a couple of baste stitches, pins or with temporary adhesive.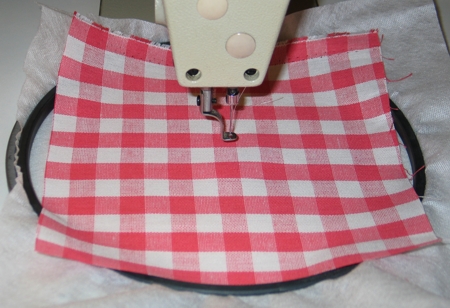 Step Two: Start embroidering the design. First your machine will stitch a baste-stitch to secure the working field. Then, it will embroider the outline of the design.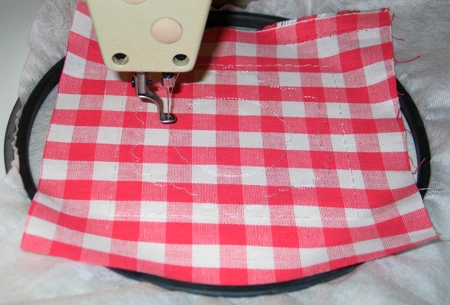 Step Three: After the outline is finished, take the hoop out of the machine (do not take the embroidery out of the hoop!) and, working with very sharp scissors, cut away the baste-stitch, then the excess fabric as close to the outline as possible.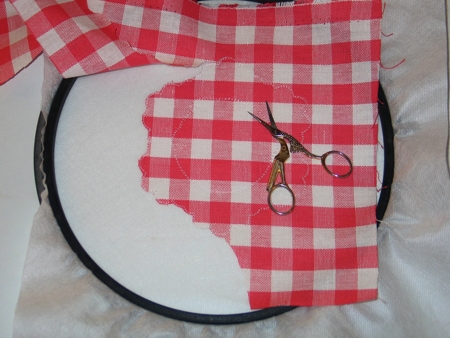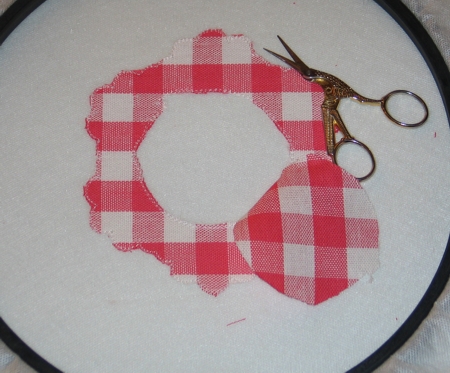 Step Four: Insert the hoop back into the machine and finish the embroidery.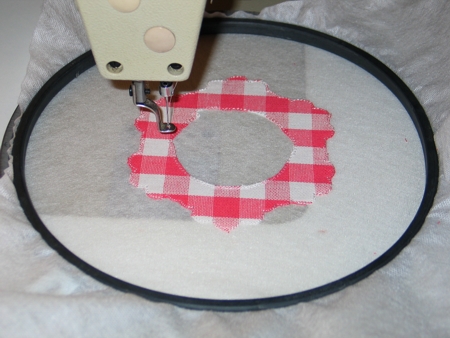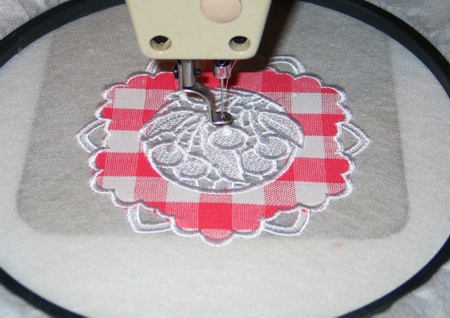 Step Five: Rinse the stabilizer away and leave to air dry. Press with steam.
The doilies are ready. We hope that you like them!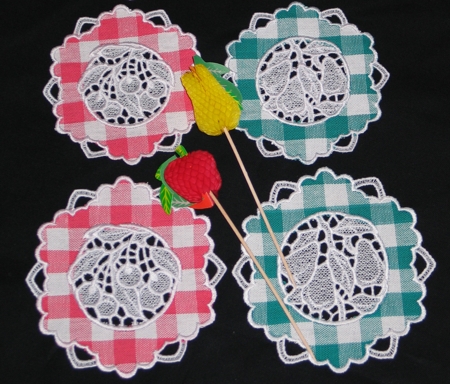 Back to Freestanding Lace Doilies with Fabric.