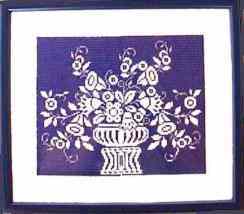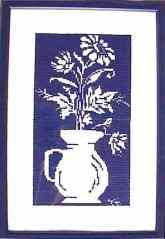 What is Assisi? For most of us this is the name of a city in Italy, where Saint Francis founded his famous monastery, the headquarters of the Franciscan order. Embroidery lovers also give the name "Assisi" to a special kind of cross-stitch embroidery, which that monastery gave to the world. Yes, this kind of embroidery was invented and first fulfilled by monks!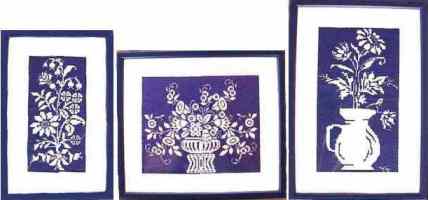 In this technique the motif is not embroidered, instead, we fill the surrounding fabric with crosses, leaving the motif unembroidered, so that the finished design reminds us of a photo negative. Look at the photos below: the left embroidery was fulfilled with white thread over blue fabric, the right one - with blue thread over white fabric. The resulting effect is absolutely different!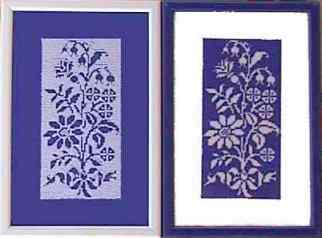 Birds and plants used to be the main motifs of the monks; the thread is one color, contrasting withs the color of the fabric. In modern designs one can find the motifs with fish, animals, fruits and flowers. "Assisi" is traditionally hand embroidery, but we tried it on our machine. It looks especially good on bands and borders. We framed our designs and here you can see the results.
You can down and try our free Assisi design.