Wall Hangings with Baby Designs
These simple and handsome wall hangings can make a great gift to a newborn baby or for a toddler's birthday.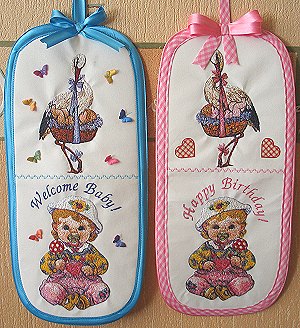 We used the designs It's a Boy, It's a Girl and Sunflower Baby from our For Kids section.
We embroidered the designs on squares of white fabric, then sewn the blocks together. Make a "sandwich" - place fabric for backing, cover it with batting and position the embroidered piece on top. Pin all three layers together. Quilt in a free motion style. Remove pins while quilting.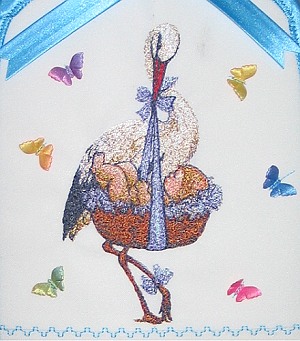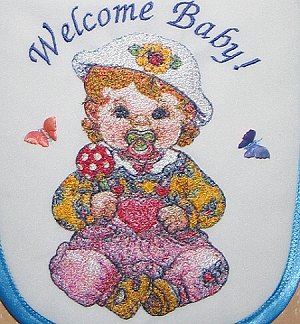 Then we cut the working piece out in the shape of an ellipse and finished the raw edges with bias tape. Small applique hearts and butterflies were scattered over the fabric to add a decorative touch.
That's it -- the whole thing took only a few hours and produced a beautiful and original result: your giftees are sure to be pleasantly shocked!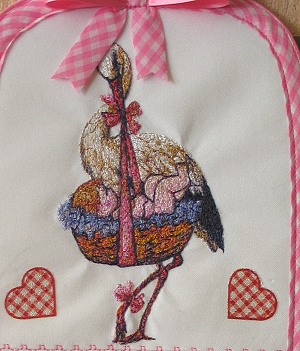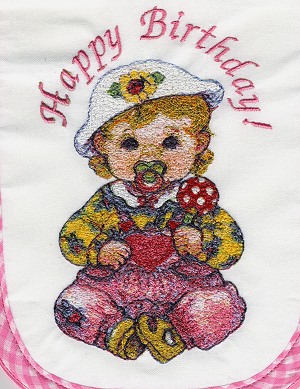 The same procedure was used to create the second wall hanging. Here you can see a few details of the finished project.
Happy Embroidering!