Begonia Blossom Tablecloth
We used the designs of Begonia Blossom, one motif from Lace Set I, and the leaf motif from Rose Embelishment Set for this linen table cloth.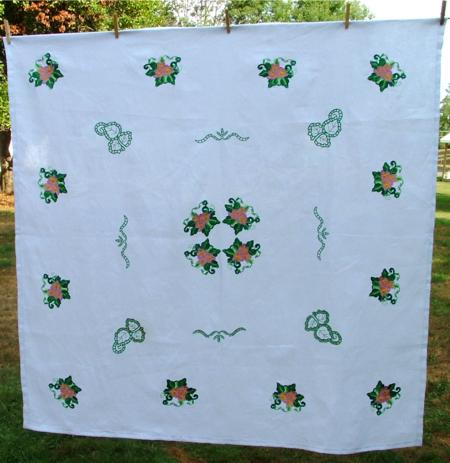 The size of the finished tablecloth is 70" x 70". We used a square of heavy-weight linen of about 72" x 72", 2 extra inches help to hoop the edges of the cloth properly and then to finish the raw edges neatly.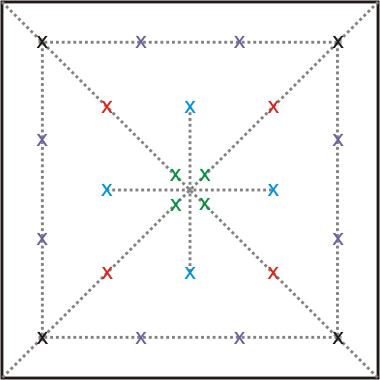 On the square of pre-washed fabric make the layout; using printed snapshots of the designs and removable fabric marker. First, draw the diagonals. The 4 flower designs in the middle are each 4 1/2" from the center and are marked in green. The 4 cutwork leaf designs are each 24" from the center and are marked in red. The 4 vignette (?) cutwork designs are each 16" from the center, but vertically and horizontally, not diagonally. They are marked in blue. The 4 begonias in the corners of the tablecloth are 40 1/2" from the center and are marked in black. The 8 begonias around the edges are each 18" from the nearest begonia in the corner, and they are marked in purple.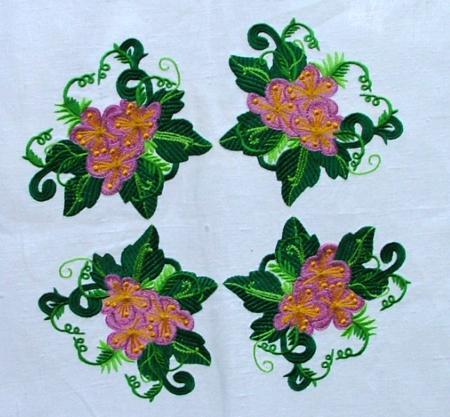 We embroidered 4 begonia blossoms designs in the center.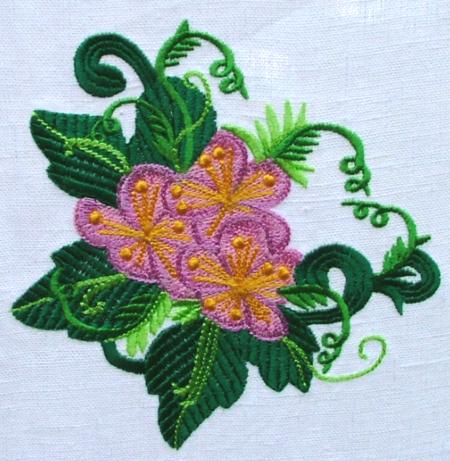 When embroidering our cutwork lace designs you can usually do without a stabilizer. However, when you work with stretch fabrics or embroider along a diagonal, as in this case, it's better to use a stabilizer. We used an ordinary light-weight tear-away stabilizer.
There are several methods of removing fabric from lace designs. You can use sharp scissors, of course, and if you work with heavy-weight linen, it's very easy indead. Another method is to use Fiber Etch. It's a gel which dissolves all natural fibers. When working with Fiber Etch you should remember that your fabric must be of natural fibers (cotton, linen, silk) and the embroidery threads must be synthetic (polyester).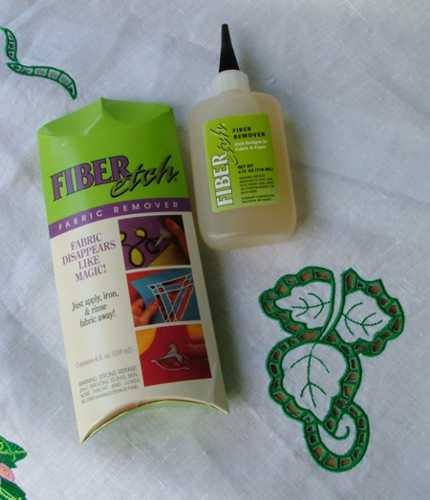 We hope that you liked our project and it will inspire to create something of your own.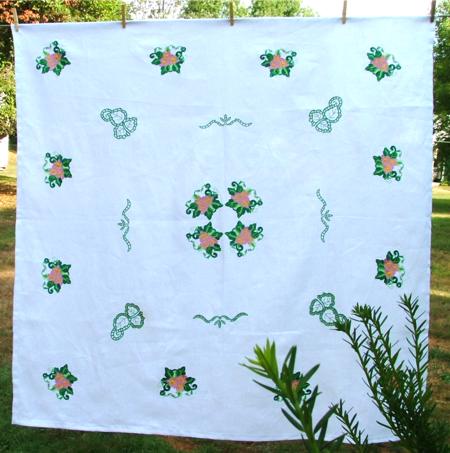 We also have a Begonia Blossom Bowl and Doily Set in our Catalog. The bowl compliments it very nicely and together they make a wonderful gift.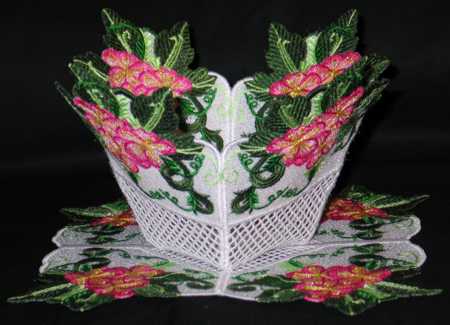 Back to projects page.