Bow with Christmas Miniatures
This festive Christmas bow can be used as a wall hanging, or to decorate your front door. We used designs from our versatile Christmas Miniatures set.

You will need small round plastic frames 3" in diameter and patterned ribbon approximately 2" wide and 2 yards long.
Step One: Stitch out the designs and insert them into the frames.
Step Two: Fold your patterned ribbon into two, measure about 22" from the fold and stitch both layers together, leaving about 14" of loose ends.
Step Three: Attach the frames with embroidery to the ribbon. As you can see from the close-ups, we simply sewed the frames on by hand.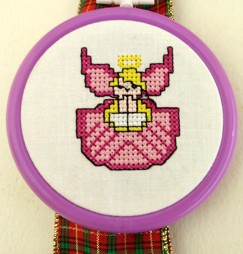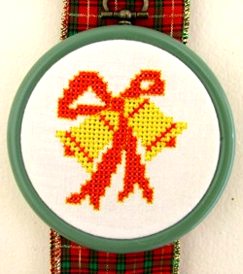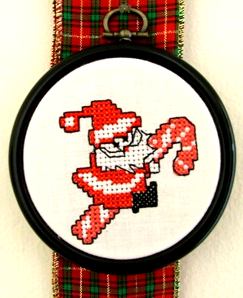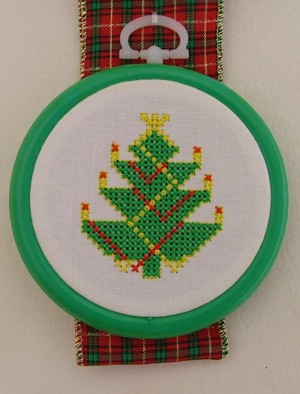 Step Four: Tie the loose ends of the ribbon into a bow. Make a small hoop on the reverse side to put your bow on the wall.