Country-Style Doily
This country-style doily, suitable for an end-table, was stitched out on a store-bought napkin of thick cotton.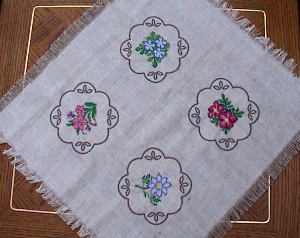 The doily was created using one design from the Lace Doily Set II and four designs from the Small Flowers Set.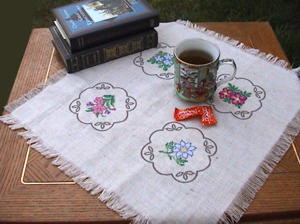 The doily is simple and quick to make, but it will definitely add warmth and comfort to your home.