Paper Doll Mary
The designs from the Doll Mary Set are free standing. We advise that you embroider them on water soluble stabilizer. The best choice is water soluble mesh -- fabric-like non-woven water soluble stabilizer, such as Vilene. Please fist read the General Guidelines on Embroidering our FSL designs.
Some points to remember from the General Guidelines:
Use Vilene water soluble stabilizer;
Use the same thread for the upper and bobbin to get two-sided embroidery.
DO NOT embroider several designs in one hoop.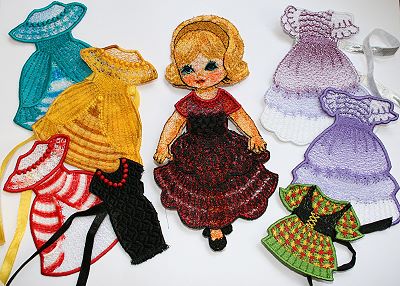 To embroider the doll, use 2 layers of the water-soluble stabilizer and a layer of organza. Rinse away the stabilizer and leave to air dry. Cut away the excess organza. Press with steam.
The dresses are made in the same way. Sew a matching narrow satin ribbon to the back of each dress. To put a dress on the doll, just tie the ribbon ends across the back of the doll.
There is also another way to attach a ribbon to the dress -- make the ribbon part of the embroidery. Start embroidering a dress. After several colors, when you see the waist line, take the hoop out of the machine, and place a matching narrow ribbon along the waist line. Pin the ribbon ends to the stabilizer.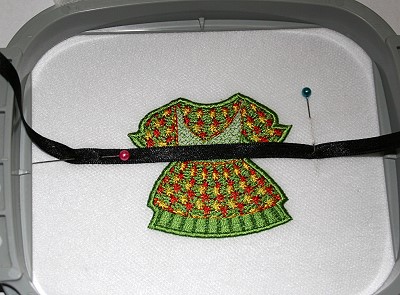 Insert the hoop into the machine and finish the embroidery.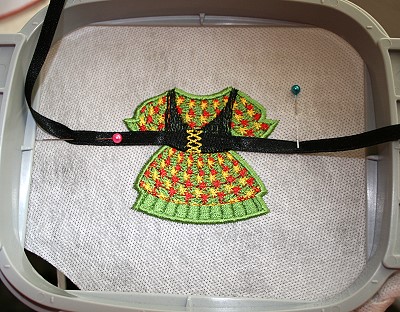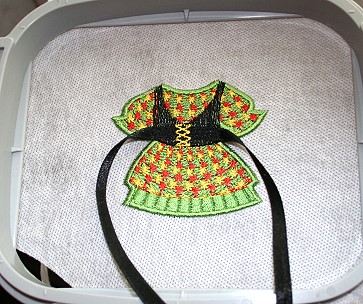 Rinse the stabilizer and leave to air dry. Press with steam. The doll is ready. Enjoy!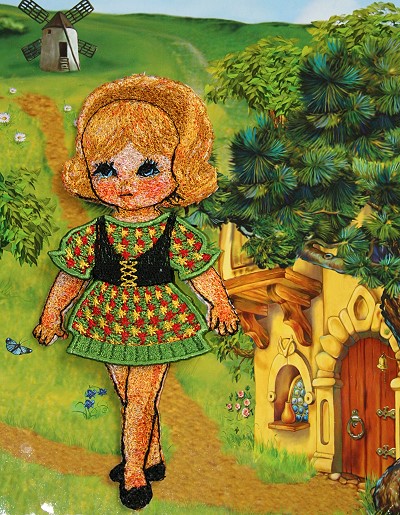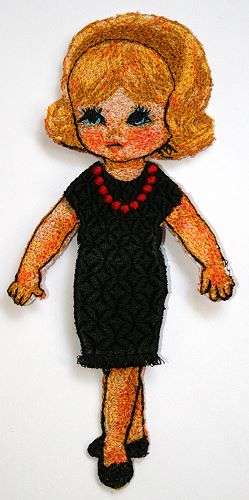 Back to Doll Mary Set page