How to Wash Free-Standing Lace Items
Free-standing lace items, especially doilies and bowls, that are exposed all the time to dust, need to be cleaned. Vacuum-cleaning them a few times a week is fine, but once or twice a year they will need washing. Here are some recommendations on how to wash such items.
Step One: Hand-wash the item in warm water with mild detergent. Rinse. Do not press. The item will come out of the wash very soft, because all of the water soluble stabilizer that was left in it from the embroidery process would have been washed out. You will need to stiffen it up again.
Step Two: Prepare the scraps of Vilene you have left over from your embroidering (it is always a good idea to save them). You will need enough scraps to cover the surface of your item twice. For example, the surface of this doily is about 1 fat quarter. You will need enough pieces of Vilene to cover about 2 fat quarters.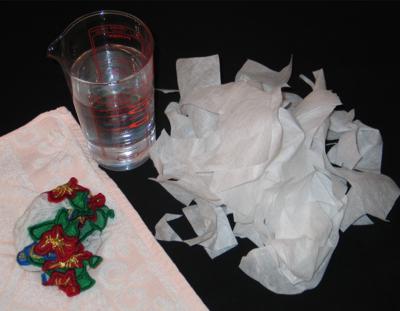 Step Three: Fill a measuring glass with enough warm water to submerge your freestanding lace item. In our case, this was roughly a pint. Dissolve the Vilene in this water (it has to be warm!).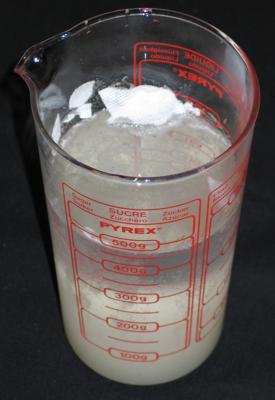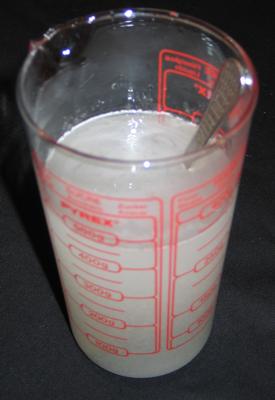 Step Four: Pour the solution into a bowl and place the doily in it. Leave the doily in the solution for 1 minute.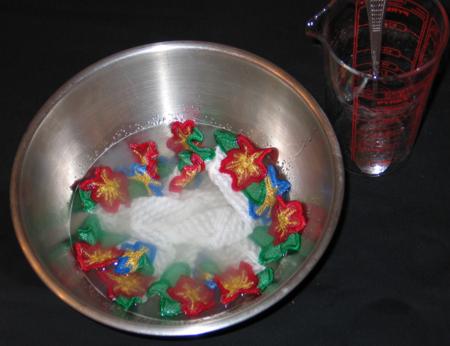 Step Five: Take the doily out of the bowl and place on a towel. Let air-dry, then press with steam. Its stiffness will be restored.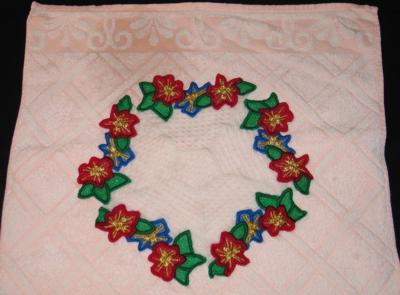 Washing a bowl is slightly more difficult, because of its 3D shape. You have 2 choices: you can either undo one or two seams to make it flat, like a doily, wash it, stiffen it in the Vilene solution and sew it up again; or your can wash the bowl as is, soak it in Vilene solution and then air-dry it over a shape - an up-turned jar or a piece of foam cut to the shape of the bowl.
You can find many free-standing items in the Freestanding Lace section of our Catalog.