Jam Jar Aprons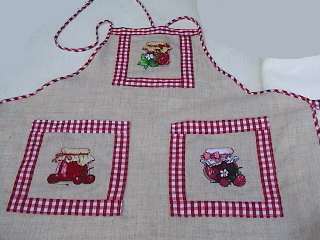 We sewed these attractive aprons ourselves and decorated them with the popular Jam Jar Set I and Jam Jar Set II designs.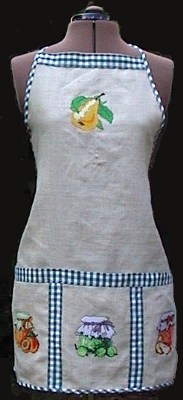 On the first apron, the designs are used to decorate the chest and two pockets. The apron is trimmed with checked fabric that matches the color of the designs.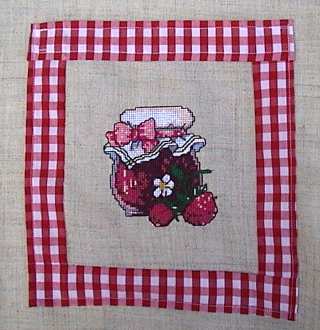 These two pictures show details of the apron's two pockets.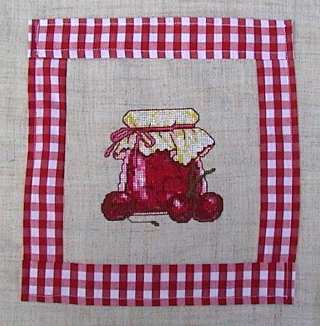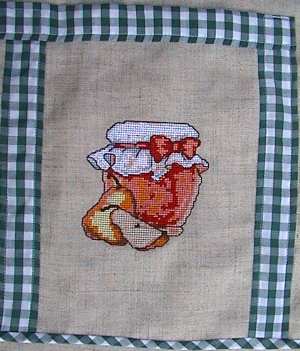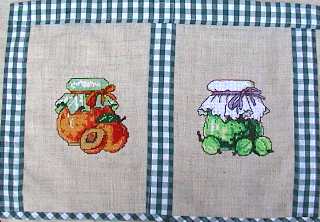 Three Jam Jars are used to decorate the three pockets of the second apron, while a pear from Fruit Set is embroidered on the chest.