Table Runner with Kitchen Miniatures
Here is an idea for possible projects with the Kitchen Miniature Set I and Kitchen Miniature Set II.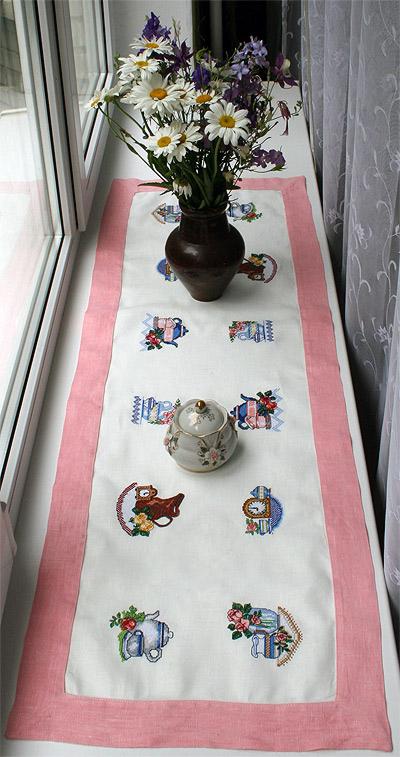 We embroidered the designs on a ready-made linen table runner for a very charming result.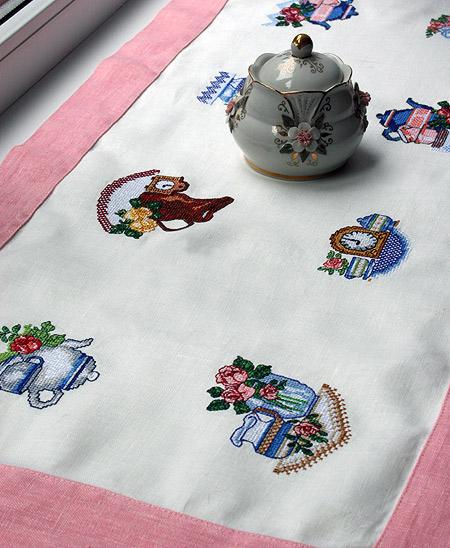 All six designs run along one edge, from left to right, and then are repeated along the other edge.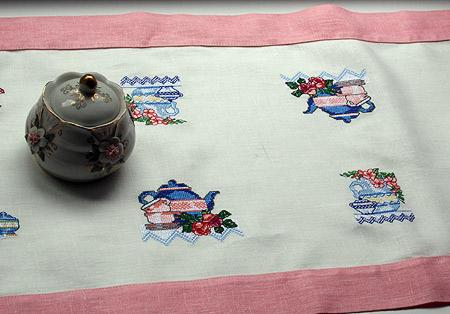 Try to make the order of the designs random, so that the same designs are not embroidered opposite one another.
We hope you like our Kitchen Miniatures designs and come up with many of your own ideas. Enjoy!
Back to projects page