Indian-Themed Design Projects
Our October 2005 Club featured Indian-themed designs. They are now for sale in our Catalog as the Indian Girl with Lotus, Indian Floral Motif I and Indian Floral Motif II.
We have several projects with these designs and here we offer you some ideas.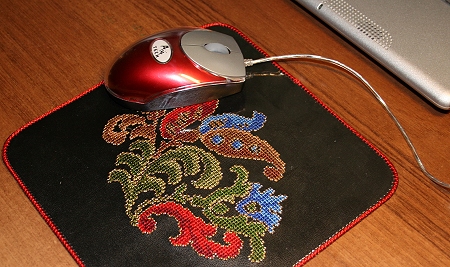 To make this mouse pad, we embroidered the Indian Floral Motif II, laminated the embroidery and finished the raw edges with a dense zig-zag.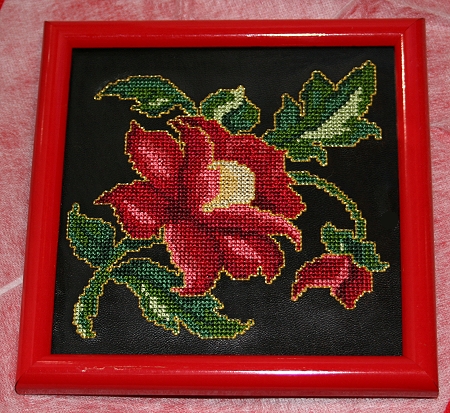 These embroidery designs look very beautiful even if they're simply framed.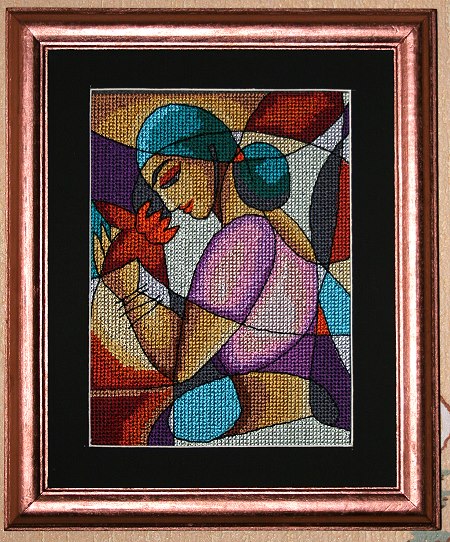 Those who prefer more practical projects, can make this set of luxurious oriental pillows.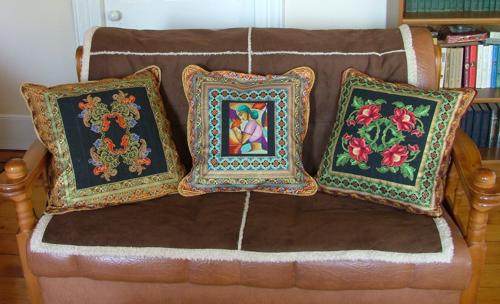 We embroidered the designs on black cotton fabric. For the "frame", we chose cotton fabric with Indian motifs, placed in even strips. We made mittered coners out of the framing fabric and inserted the embroidery into these "frames".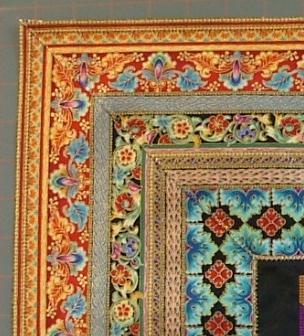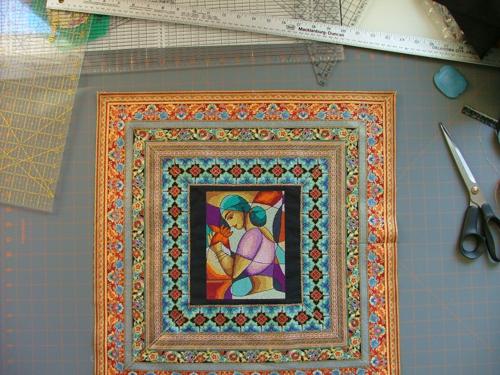 Indian Girl with Lotus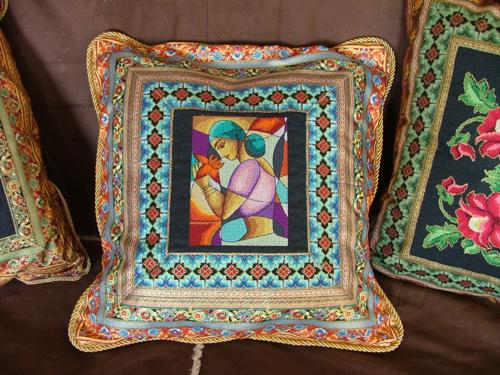 For the floral pillows we repeated each motif 4 times: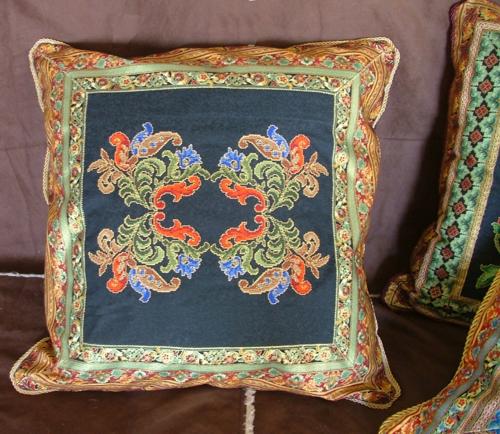 On the above pillow, the Indian Floral Motif II is repeated four times as a mirror image. Below, the same is done with the Indian Floral Motif I.
We hope that you liked our project ideas and that they will inspire you to many ideas of your own.
Back to Projects Page