Pansy Lap Quilt
Cross-stitch pansy designs from our Pansies section are used for this pansy lap quilt.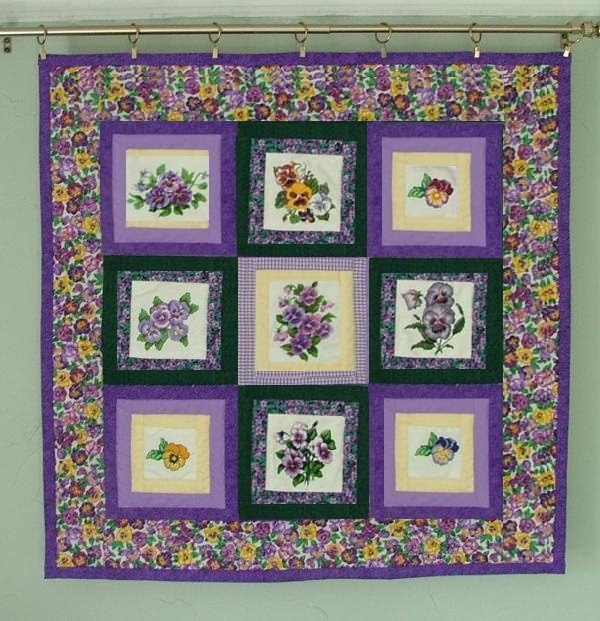 The finished size of the quilt is 40"x40". The width of the finished border is 5" and the size of each finished block is 10" x 10".
The embroidery is made on cream cotton fabric and six different patterned cotton fabrics are used for blocks and pansy-colored patterned cotton fabric is used for the border.
Each block is assembled like the one in the diagram below. However, since all the embroideries have different sizes, the number of 1" wide strips that you'll have to add to each block will be different. The finished size of each block should be 10" x 10".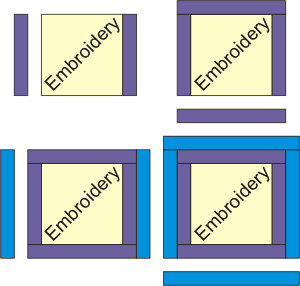 Three blocks are sewn together to make a row.

Then the rows are sewn together. Below is the exact layout we used: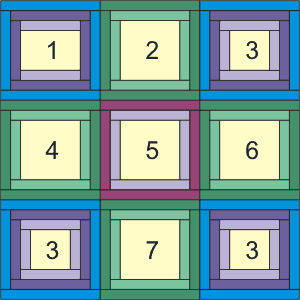 Add the borders.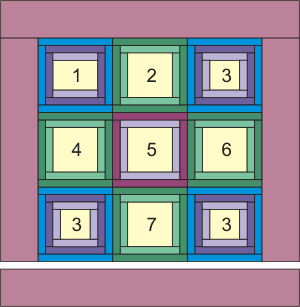 At this point, we spread the cotton backing on a table, covered it with the fusible batting and covered that with the quilt top. We basted all three layers together, pressed to attach the batting and then machine-quilted along all the seams. The border is quilted with the lacka-daisycal pattern.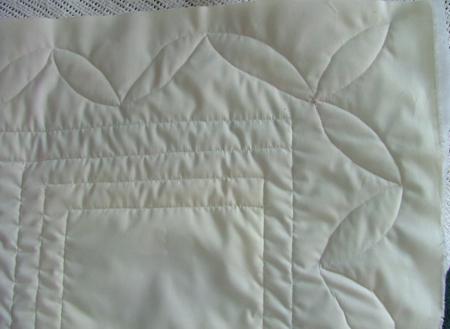 After you finish quilting, trim the raw edges to make them even and finish them with matching quilt binding. You can also use strips cut from one of the patterned fabrics.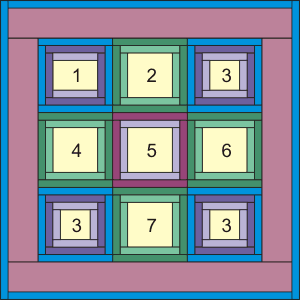 We used the following designs from our Catalog for this project: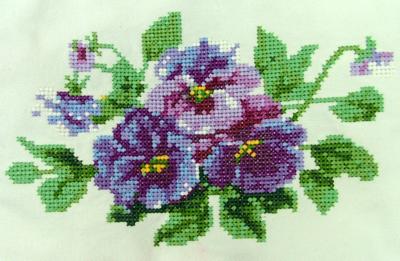 1. Pansies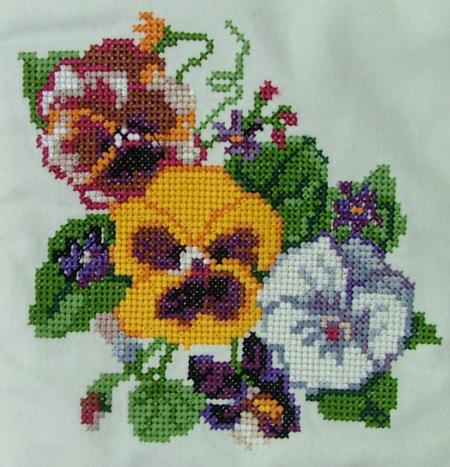 2. Pansies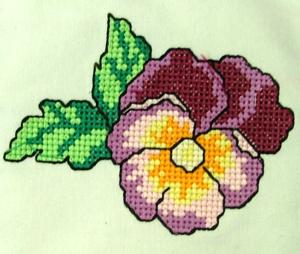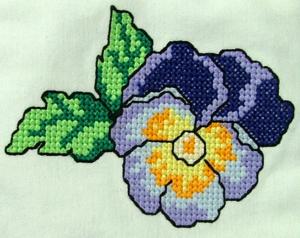 3. This design is used three times, but each time we changed the thread selection. You can download this design here: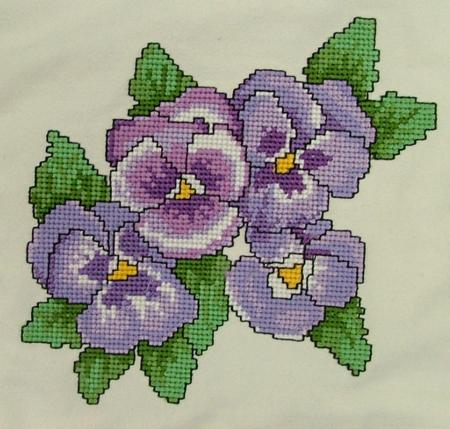 4. Pansies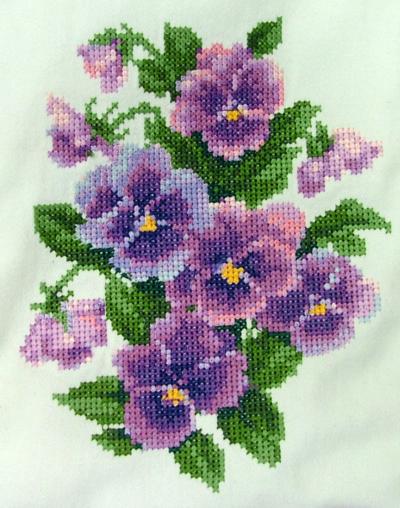 5. Pansies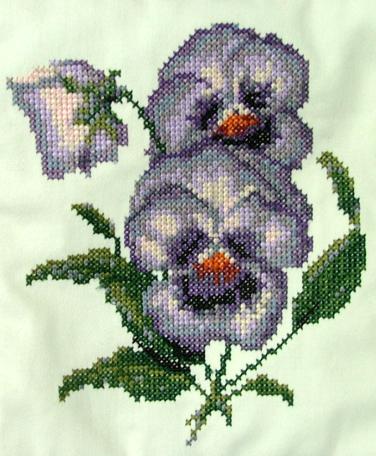 6. Pansies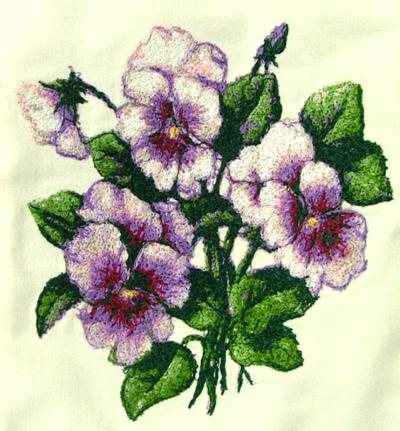 7. Bouquet of Pansies. This design is in the photo stitch technique. If you do not like to mix different techniques in one quilt, you can use the design of a Pansy, which is in cross stitch like all the other designs on the quilt.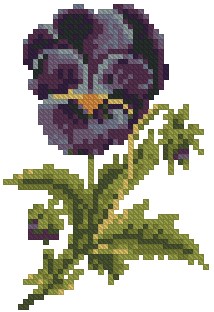 We hoped you liked our idea and that it inspired some of your own. We'd be glad to see the projects that you've come up with!