Shirts with Photo Stitch Embroidery
While photostitch can be stitched out on practically any fabric, even organza, it is too thick and heavy for embroidering on clothes made of light fabric. However it looks great on medium- and heavy-weight fabrics.
For this project we took two casual shirts. The first one is of light denim and the second one is of cotton twill. For the first denim, shirt, we chose a dog theme.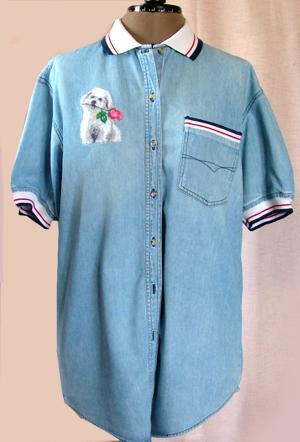 The front of the shirt is embroidered with the touching Puppy with Rose design. Many designs look good on denim, but we chose this one because the design looks natural on the shirt. The pink rose also adds an attractive highlight.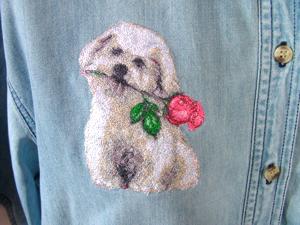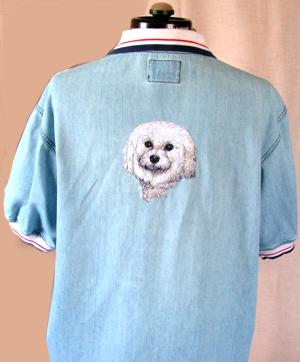 The back of the shirt is decorated with the Maltese II. This design's color scheme matches the puppy on the front and the design itself is simply gorgeous.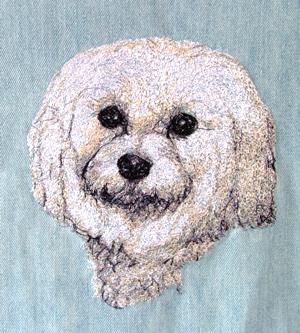 The white cotton twill shirt is decorated with cat designs. We chose two ginger cats, because the orange-brown color stands out tastefully on the white fabric.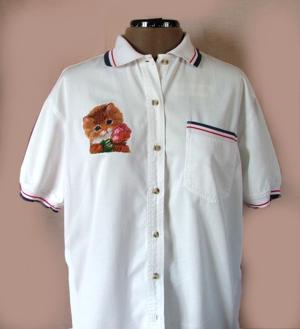 We embroidered the fluffy Kitty with Rose on the front of the shirt.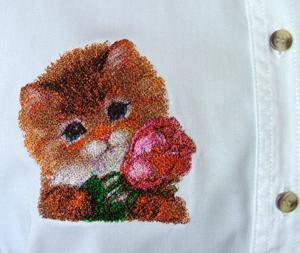 Ginger Cat is embroidered on the back.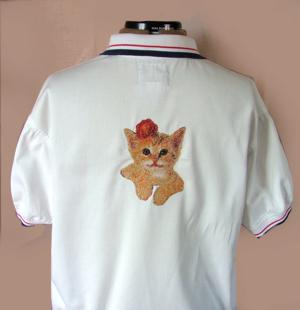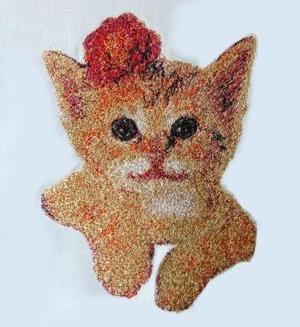 As you can see, two simple designs can make any shirt look special and unique, giving it a completely different appearance. In both cases we used extra-strong watersoluble stabilizer.
See also other photo stitch on clothes projects: Denim Jacket Decorated with Photo Stitch Embroidery, Jeans Jacket, Sweat-Shirts Decorated with Embroidery.