Lace Tablerunners
We get many letters asking for ideas on using our lace designs. We've prepared several tablerunners to demonstrate how well cutwork can look on a table.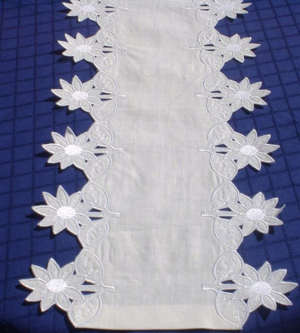 This runner, which uses one of designs from Lace Border Set I, is very easy to make, but still looks great.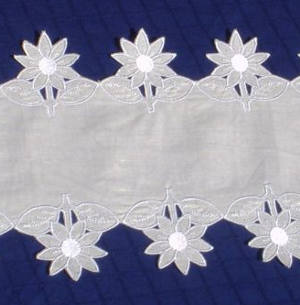 The design is repeated along the border of the runner as often as you need it. Suitable for any length of table. Both your family and your friends will be impressed!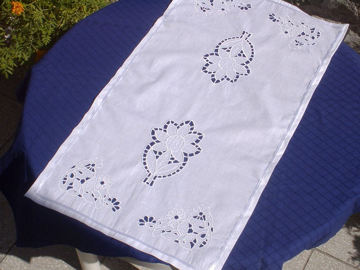 This runner looks simple, but can nevertheless give your table a fresh appearance. For this runner we used the Daisy Lace and Butterflies Lace designs.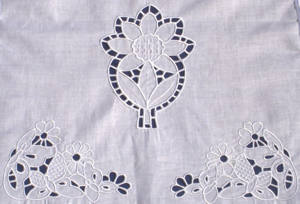 Be sure to check out our Lace section for more suitable designs.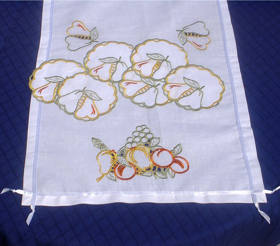 For this fantastic tablerunner, we embroidered a set of six matching doilies. Together, these can spice up any plain tablecloth. Designs from the Fruit Lace Set were used.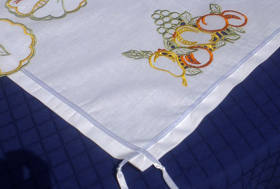 The doilies can be used as coasters for teacups.