Wickerwork Plate Decorated with Embroidery
Simple to make, but very decorative, a store-bought wickerwork plate decorated with an attractive photostitch design.
For this project we have chosen Bird in a Rosebush.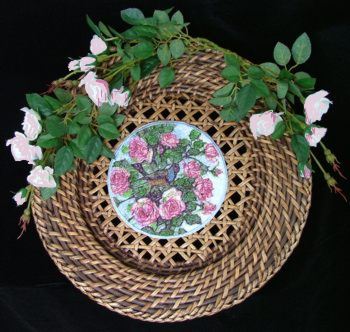 Step One: Buy a ready-made wickerwork plate.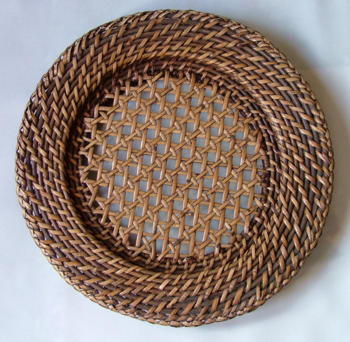 Step Two: Hoop white fabric with two layers of tear-away stabilizer and fulfill the embroidery. Tear away the excess stabilizer and carefully cut away the excess fabric.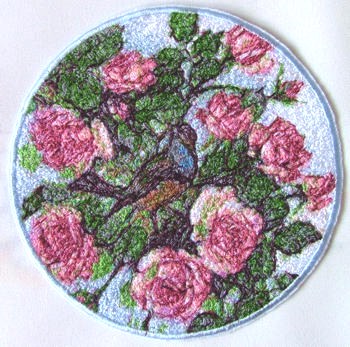 Step Three: Spray, or spread, a permanent liquid adhesive on the reverse side of the embroidery and place it in the center of the plate. Press a little and leave to dry.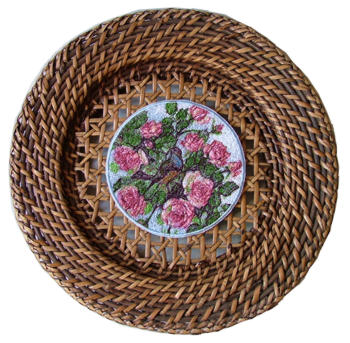 Step Four: Decorate with silk roses. The plate looks stunning and is ready to be hung on a wall.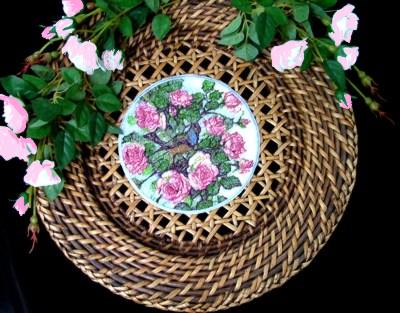 Here are some designs that can be used for the similar projects.