Winter Window Shades
If you need a pair of winter shades to decorate your front door, designs from the Winter Set are a great choice. For this project, you will need: white fabric for the shades, patterned fabric for the ruffle and loops, matching double fold bias tape and decorative buttons.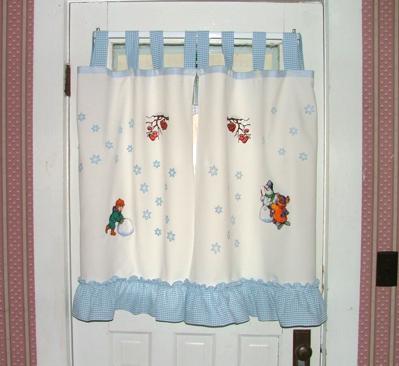 Step One: Cut the shades out of white fabric. Stabilize with water-soluble stabilizer and embroider the designs. Place the shades into a bowl of water to dissolve the stabilizer, then air dry. Press.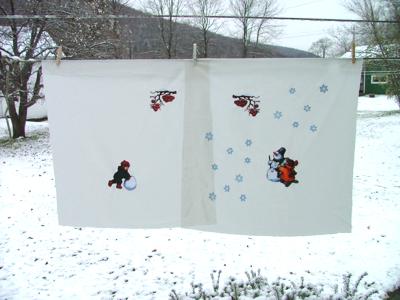 Step Two: Finish the upper and side edges with the double fold bias tape.
Step Three: To decorate the lower edge of the shades, cut 2 strips 5" wide and 1 1/2" longer than the bottom edge of each shade. Finish the edges of the strips with zigzag.
Stitch two rows of gathering threads along the strip, 1/2" and 1/4" from one edge. Pull the gathering threads to fit the lower side of each shade. Baste or pin to the lower edge of the shade and machine stitch.
Step Four: For the loops, cut 2" x 5" strips out of patterned fabric. Fold them lengthwise, face inwards, and stitch the edge. Turn inside-out and press. Finish the short raw edges and attach to the upper edge of the shade. We used decorative buttons to fasten the loops.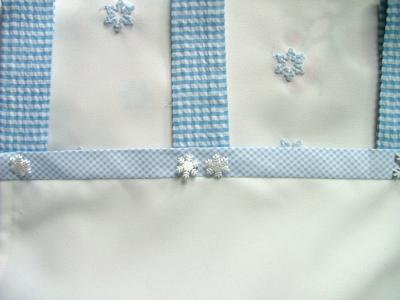 The window shades are ready. Enjoy!
You can read about how to make fall window shades here.