Works of Our Customers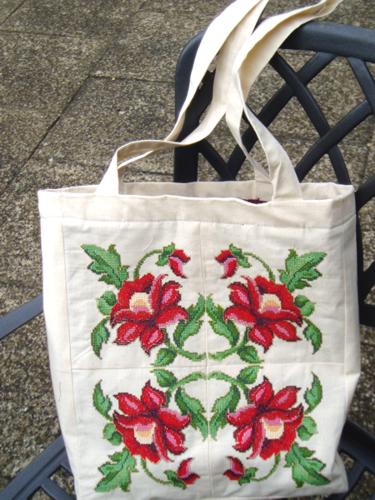 These photos were sent in by Mary Draycott, Healing, North East Lincolnshire, U.K. Here is what she writes: "I thought you would like to see the shopping bag that I made with the Indian Floral Motif I . I took the idea from the cushion project you published. One side is like your cushion made with four separate motifs sewn together to make a square, the other side with just one motif. I increased the size of the motif , I didn't know if it would work but am really pleased with the result.
The bag is made with a natural coloured Calico and I have put in a dark red quilted lining with a zip pocket for valuables and a small pocket for a mobile phone. It is a present for a friend of mine, I hope you like it."

We like it very much! Thank you for sharing!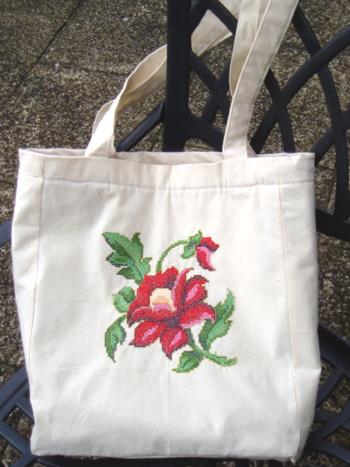 Back to the Works of our Customers page