Works of Our Customers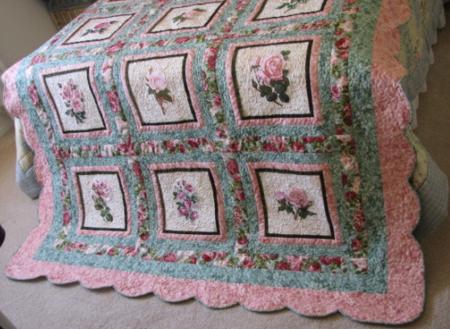 The pictures of this wonderful quilt were sent in by Linda Madrid, Las Vegas, Nevada.
Linda used photo stitch roses from our Roses section.
Linda first made the embroidery and then pieced the quilt. She says, "it was a plan-as-you-go type quilt. The block itself started out as 12" for embroidery, then I ended with the 10 inch block. The dark green strip is actually folded and just sewn on the seam of the next sashing (pink). The dark green ends up being 1/2" , the pink is 1", the light green is 1 1/2" and the rose bright sashing (center) is 2". Borders are 2 1/2 and 4 inches. The overall size roughly is 60x76. I always embroider before piecing except when I put designs on the borders, then it's done when the top is complete."
The quilt is simply amazing. Thank you very much for sharing!
Here are some more pictures: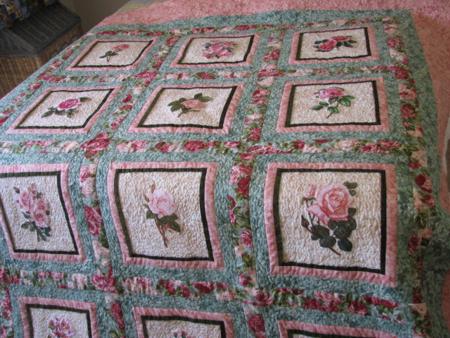 Click here to enlarge