Works of Our Customers
This photo was sent in by Jo A. Short from Rosenberg, Texas. Jo writes: "Here is a picture of the doily I did with the Flowers & Bows Corner Set. It was not as hard as I thought."
The project turned out very handsome. Thank you for sharing!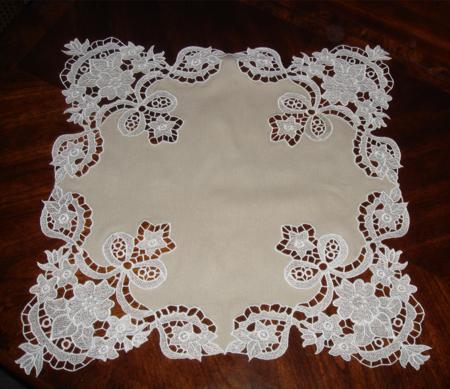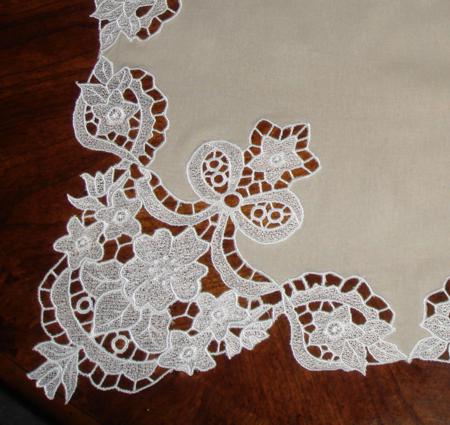 Back to the Works of our Customers page