Works of Our Customers
These photos were sent in by Yvonne Knoester, a customer from Antwerp, Belgium.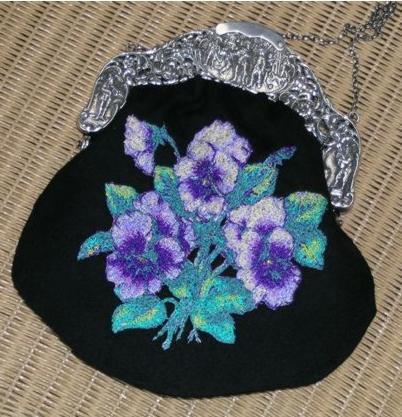 Here is what she writes:
"The antique bag I bought in a South African antique shop (funny enough it is a picture
of a famous Dutch painting by Rembrandt) and I decided to make a new embroidery
for it. As one of my skirts has pansies on, I chose the pansy design."
The design used is Bouquet of Pansies. It looks like Yvonne slightly changed the colors to match her skirt. Great job! The purse and skirt look wonderful!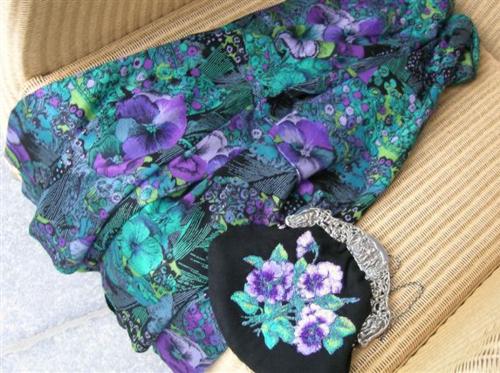 These placemats feature the Redwork Fruit Set and are made to match the outdoor crockery.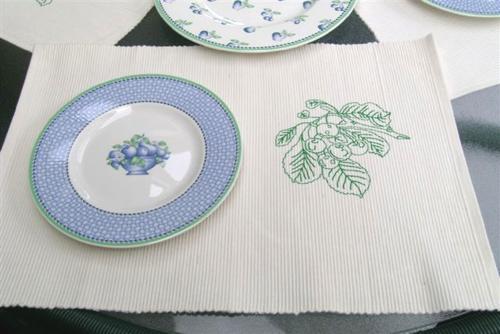 Thank you for sharing!
Back to the Works of our Customers page