Works of Our Customers
This photo was sent in by Charlie Andrus, Byron, Michigan.
"I've been in love with your Christmas Cardinal Wall Hanging ever since I first saw it a year or two ago in your projects section. I finally got to it this year and just finished it. The cardinal stitched out so easily, even with all those stitches! I'm very happy with it, and thought you might like to see it."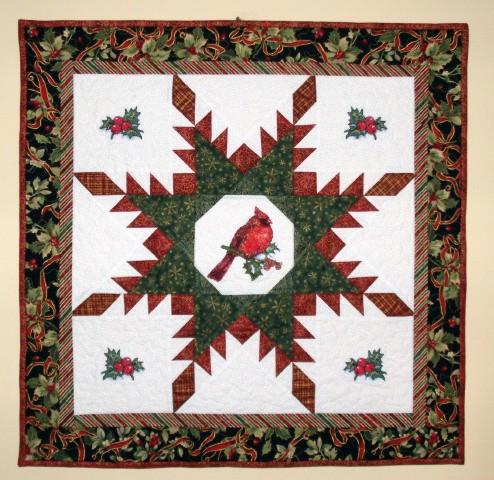 The designs used are Cardinal and Holly Berry.
Thank you for sharing!
Back to the Works of our Customers page